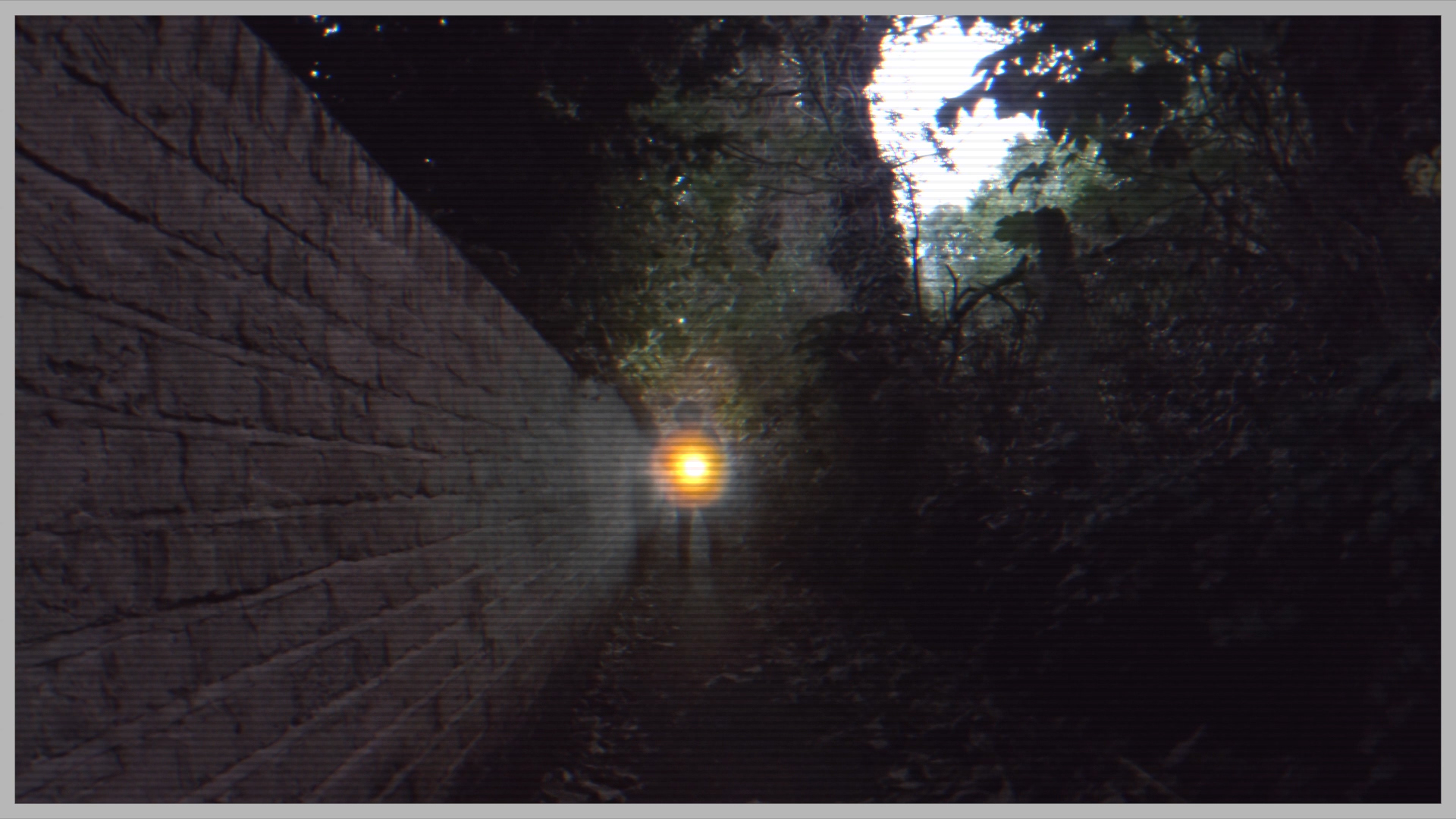 Still from Calls From An Other, video with sound, duration and installation variable, 2017/2018
'Calls From An Other' (2018) is part of an ongoing intervention project online which began with 'This Time Belongs To You' (2017). This one, in particular, is a series of short videos showing mysterious characters with flashing lights, randomly inserted in the paid advertising streams of a popular video platform.
This work aims to reflect on human communication and media consumption, recurring themes within the practice. Filmed on location against a backdrop of streets, alleys and tunnels, each one is an effort to say "hello" through international morse code in flashing lights, punctuated by a distorted static soundtrack. These motifs are similarly explored in a related project, 'When An Other Comes Calling' (2017).
This version of the videos last approximately 90 seconds each, a typical length for a TV advert, with the aim of unsettling the viewer from passive viewing and interrupting the constant flow of content with a simple gesture to communicate.
This project appears intermittently online, but it can also be exhibited in physical space as projection and/or flatscreen/monitor installations with site-specific scale and configuration. Video preview link available.