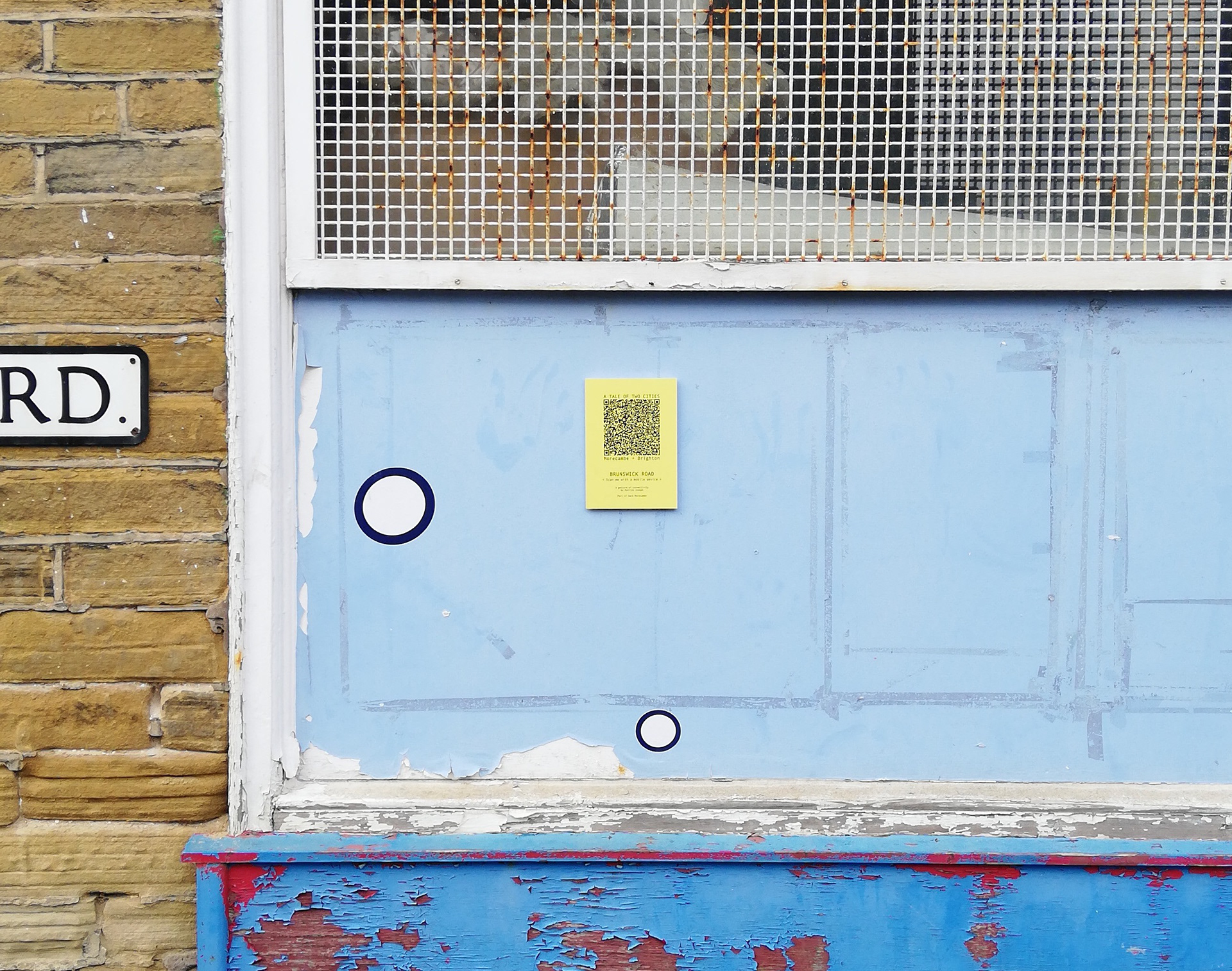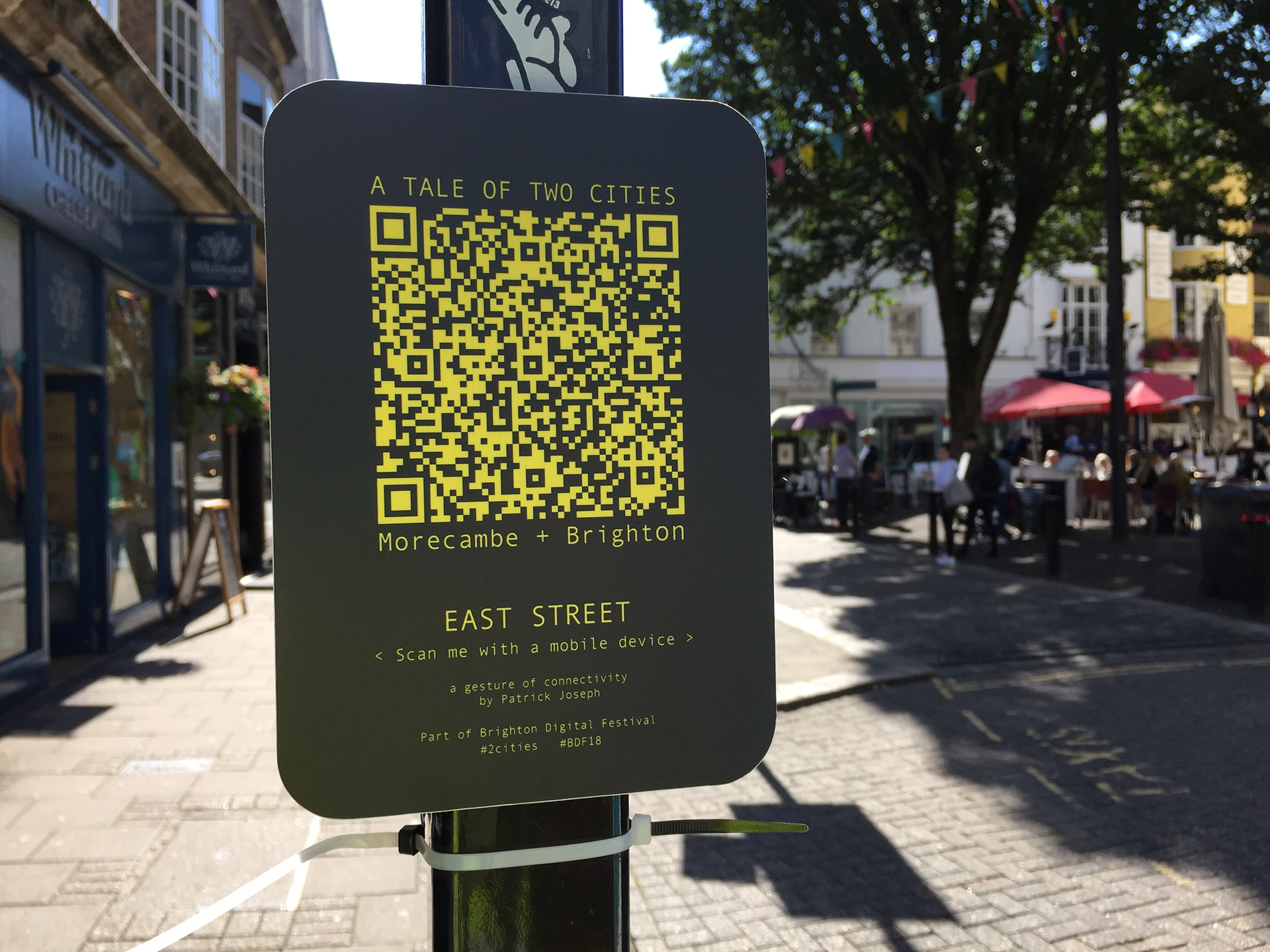 A Tale of Two Cities
 (2018) is a public intervention that aims to connect two places from opposite ends of England: Morecambe in the northwest and Brighton & Hove in the southeast. 
Using QR code signs installed across both cities concurrently, the project attempted to stage a simple gesture of connectivity through a ubiquitous yet often ignored digital technology, virtually linking streets that share the same name. 
The work hopes to encourage a meditation on perspectives, social awareness and contemporary digital culture.
Hack Morecambe Festival + Brighton Digital Festival:
08 September - 13 October, 2018