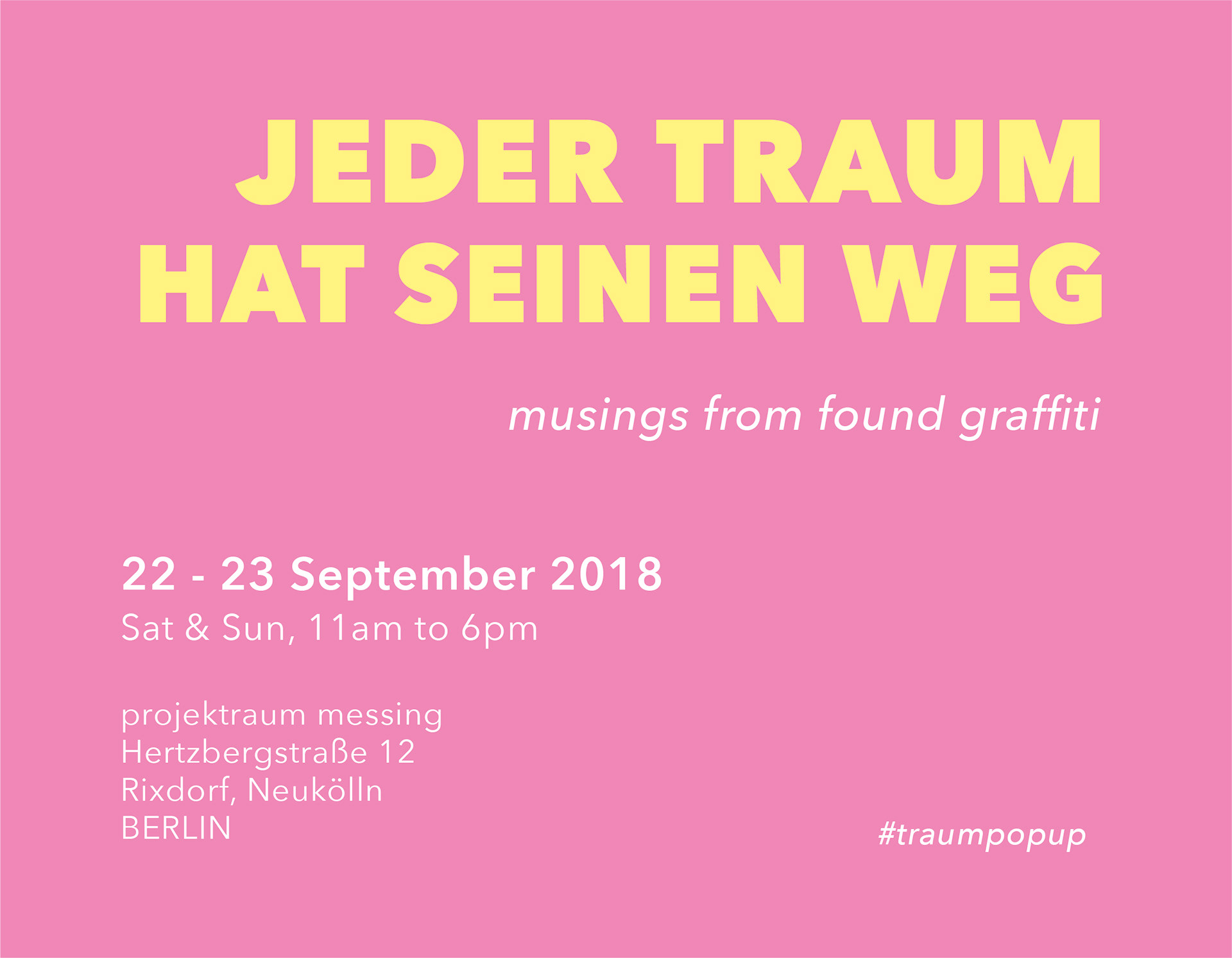 Jeder Traum Hat Seinen Weg
is a pop-up installation of 200+ graphic postcards and signs presenting a collection of texts appropriated from found graffiti documented across Europe and beyond. It features a myriad of thoughts and declarations left behind by random strangers, from personal to political and everything in between.
Part of an active project exploring raw graffiti and other peripheral traces, the concept aims to capture facets of life today through the prism of compulsive yet perennial acts of vandalism in an attempt to reflect on the manifestations of human experience and its potential implications on contemporary culture.
The texts will be installed at a former-shop-turned-apartment in the bohemian village of Rixdorf in Neukolln, where the idea began in 2011 after a chance encounter with the show's title etched on a nearby bridge. This pop-up exhibit marks the return of the project to Berlin since that moment after seven years of the still ongoing process.
Inspired by diverse encounters with urban spaces between 2011-2018, the series now contains words and messages in multiple languages including English, German, French, Spanish, Portuguese, Italian and Lithuanian.
WARNING:
This exhibition may contain offensive material including strong language,
controversial views and sexual references. Viewer discretion is advised.