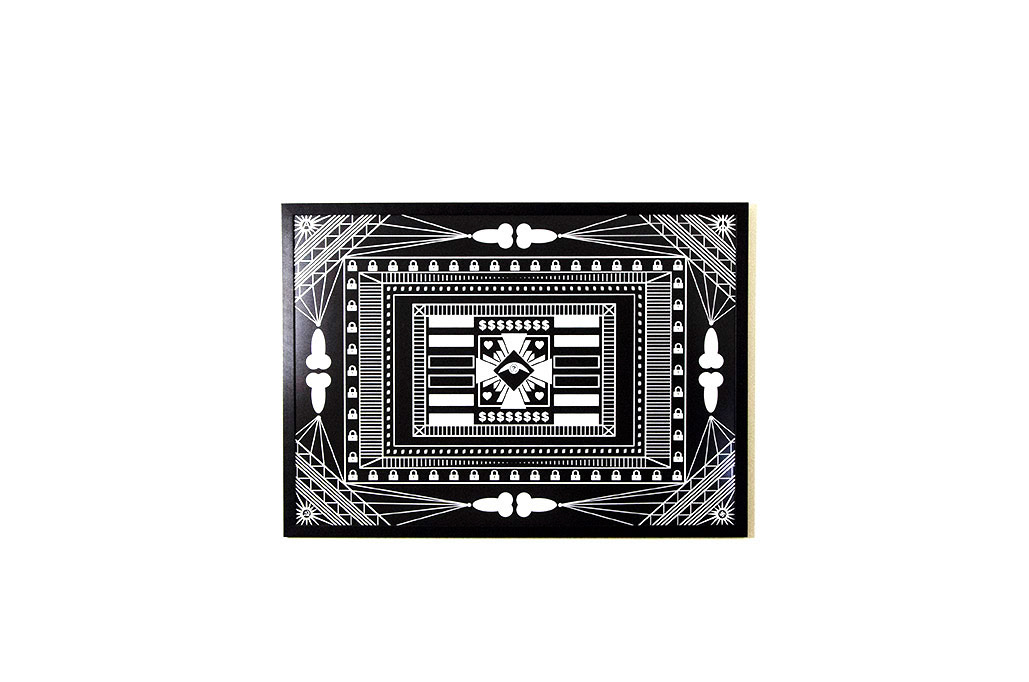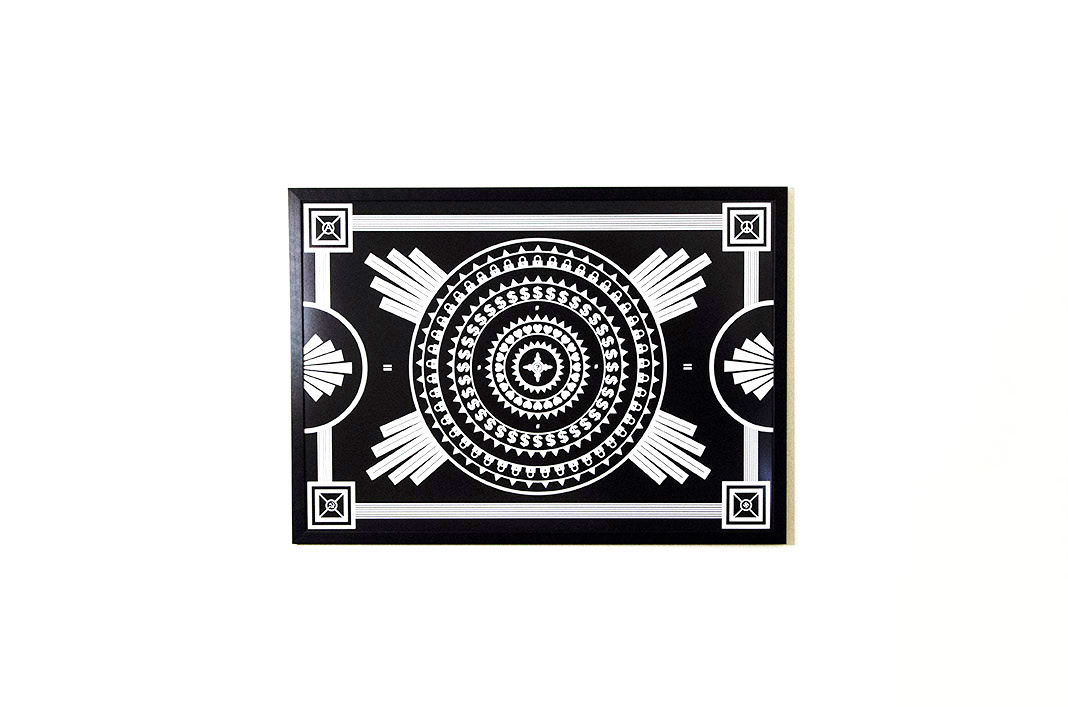 Exhibition view, archival pigment prints on cotton rag with black frame, A1 version (841 x 594 mm)
Signs No. 1 & 2
 (2017) are digital graphic designs appropriating symbols found in graffiti. Inspired by images from another project, 
Poet Fool
(2016), a collection of imprints in public spaces, the work functions as a survey of signifiers revealing preoccupations in contemporary life, from politics and money to sex and technology. 
These images represent ongoing transnational conversations depicted in raw graffiti, fragments of stories and ideas hinting at an array of human experiences from different points of view, ranging from benign to problematic.
The work originates from high resolution digital files and can be exhibited in various forms and scales, including archival pigment prints on cotton rags (A3-A0), duratrans on light boxes, vinyl prints, poster prints, PVC banners or billboards.     
Part of ongoing enquiries on raw graffiti, signs, public spaces, communication and digital archives.