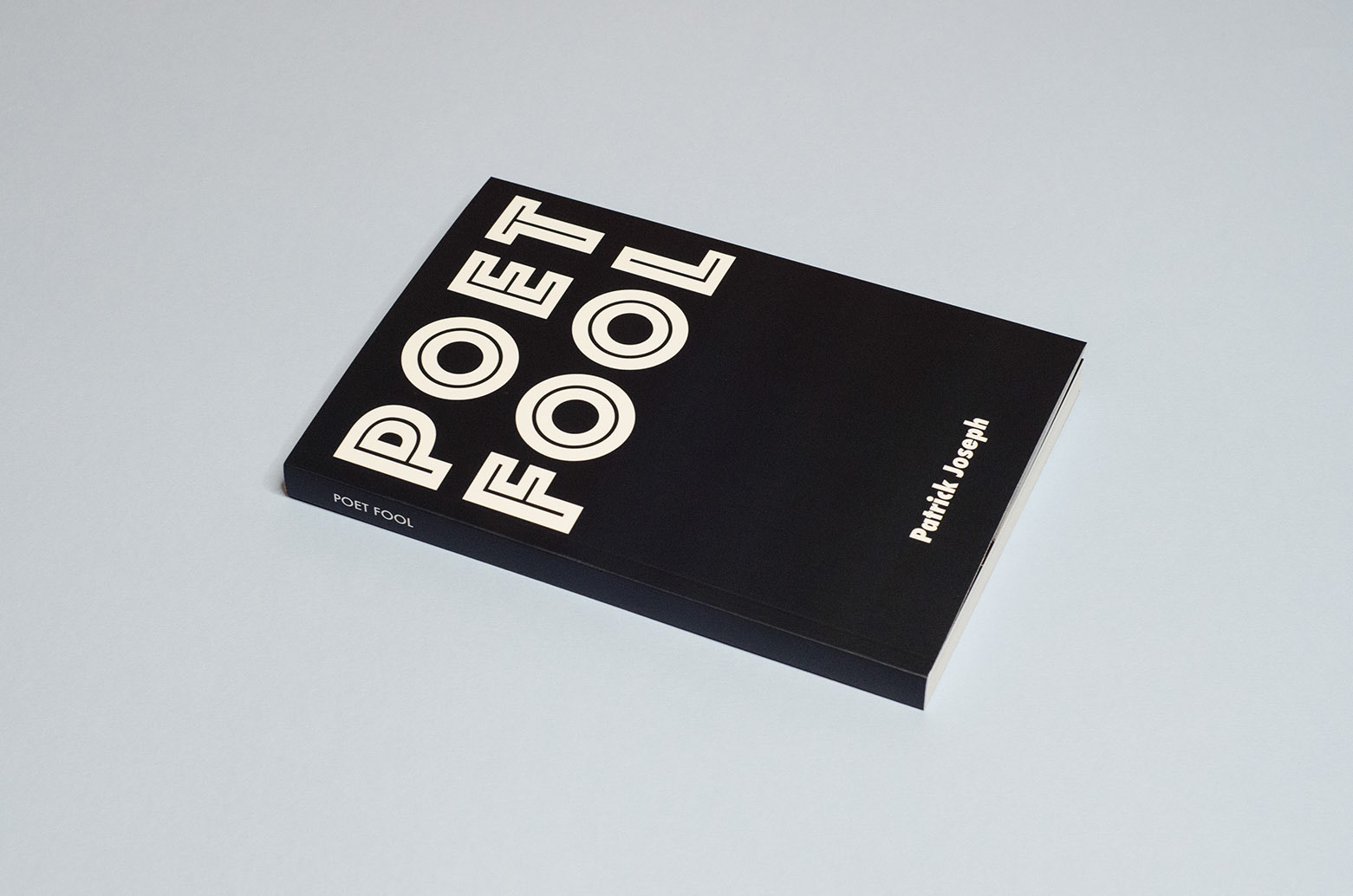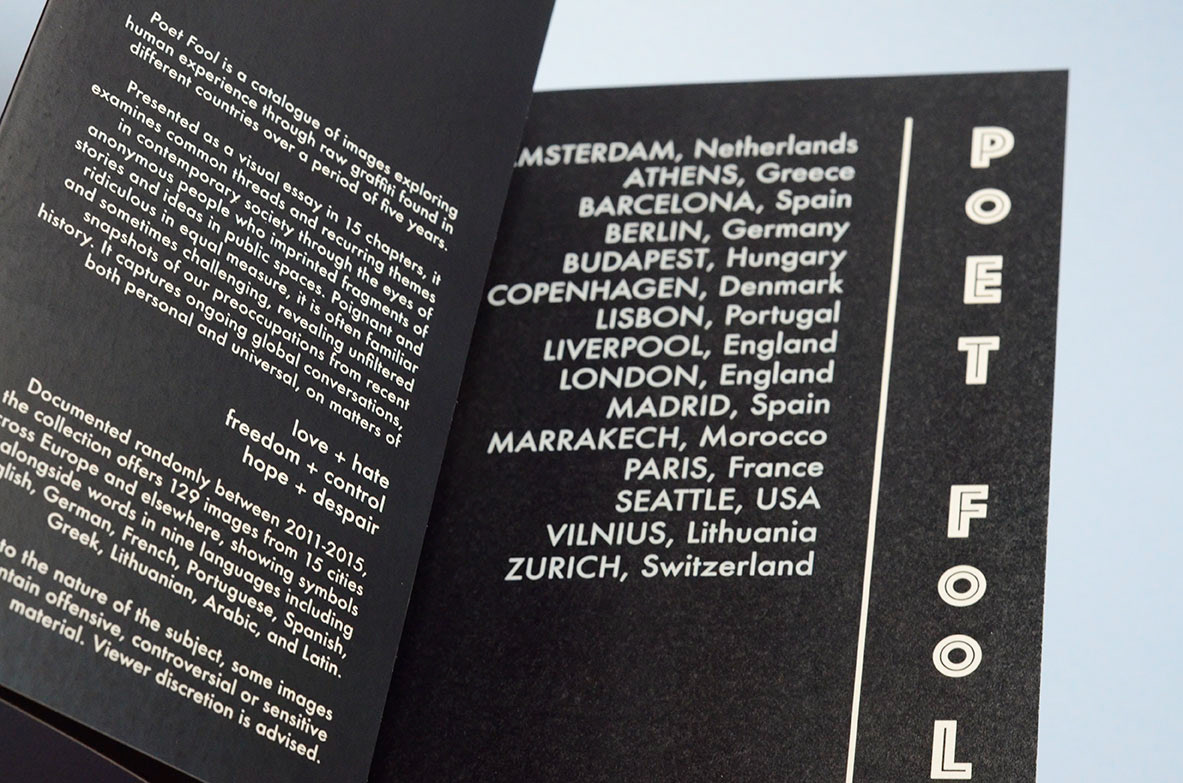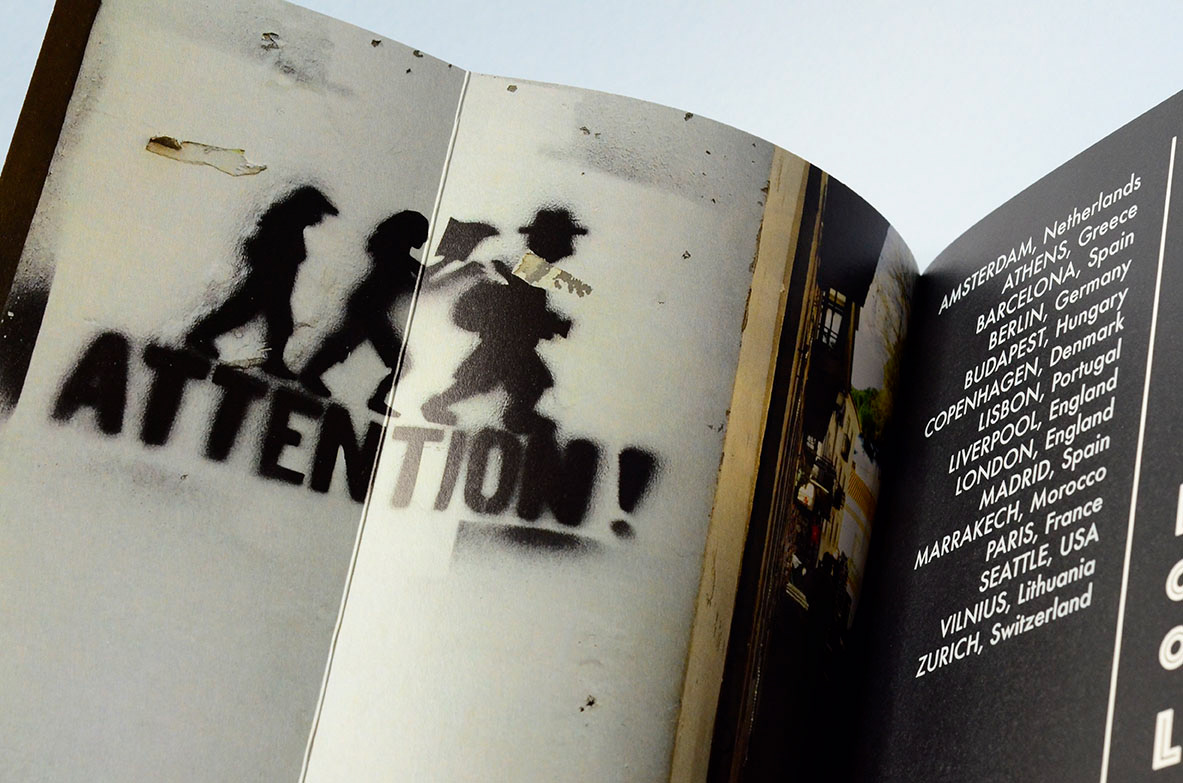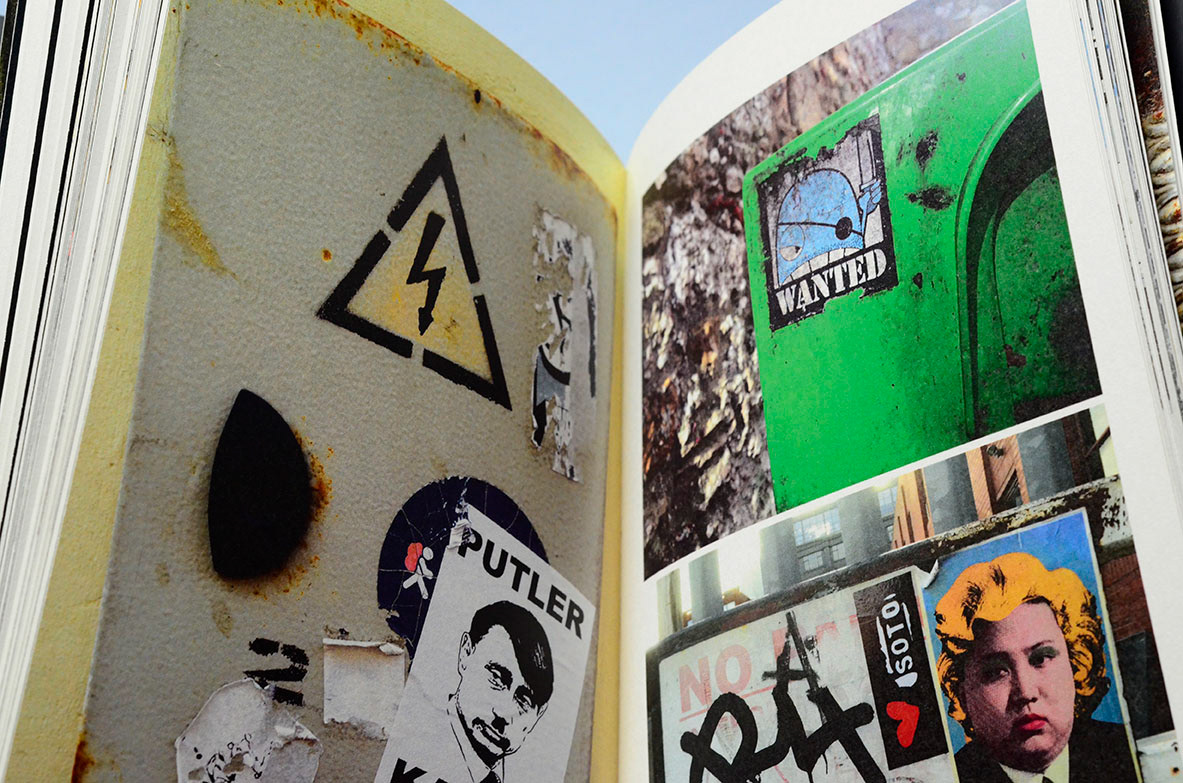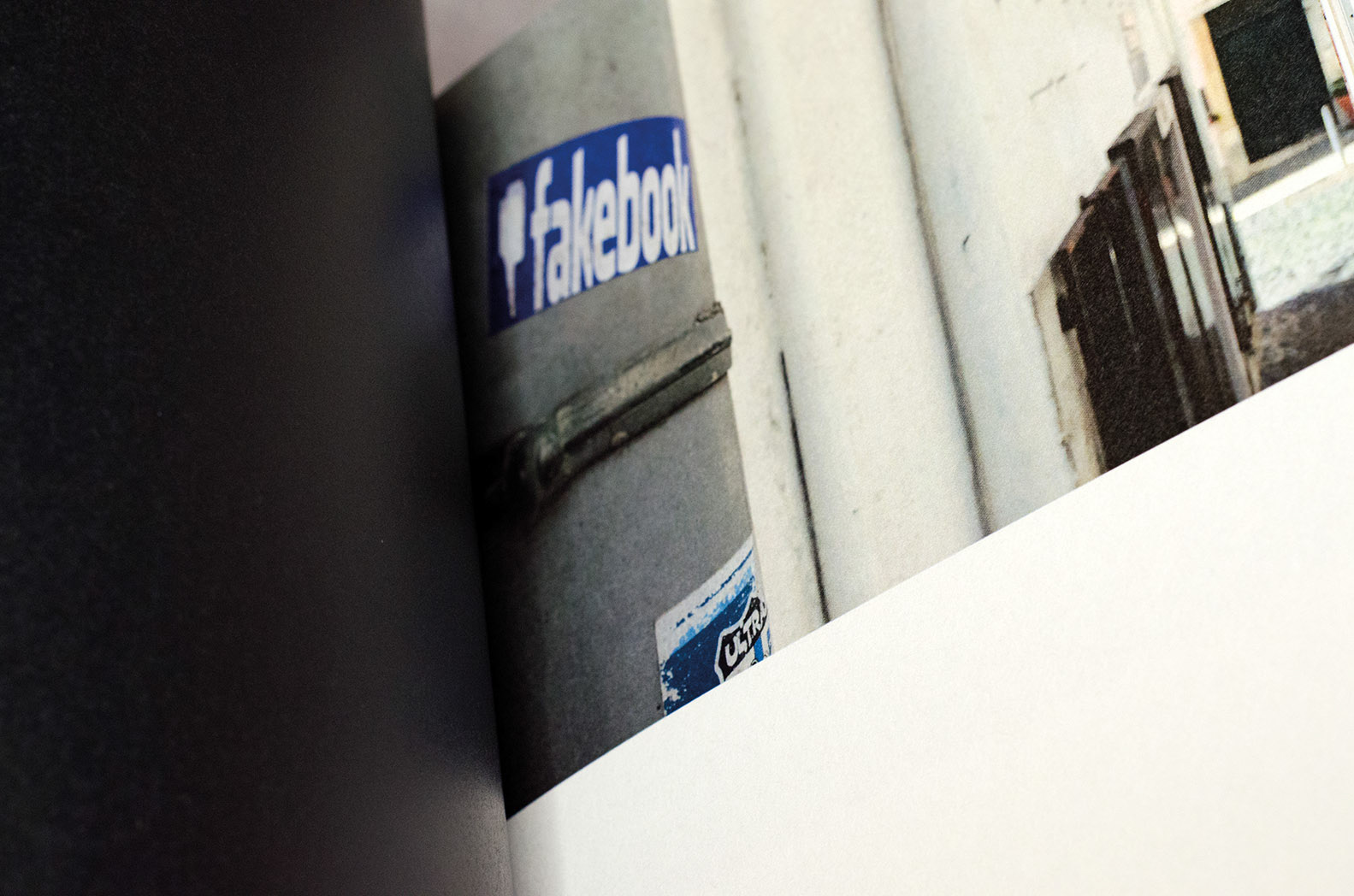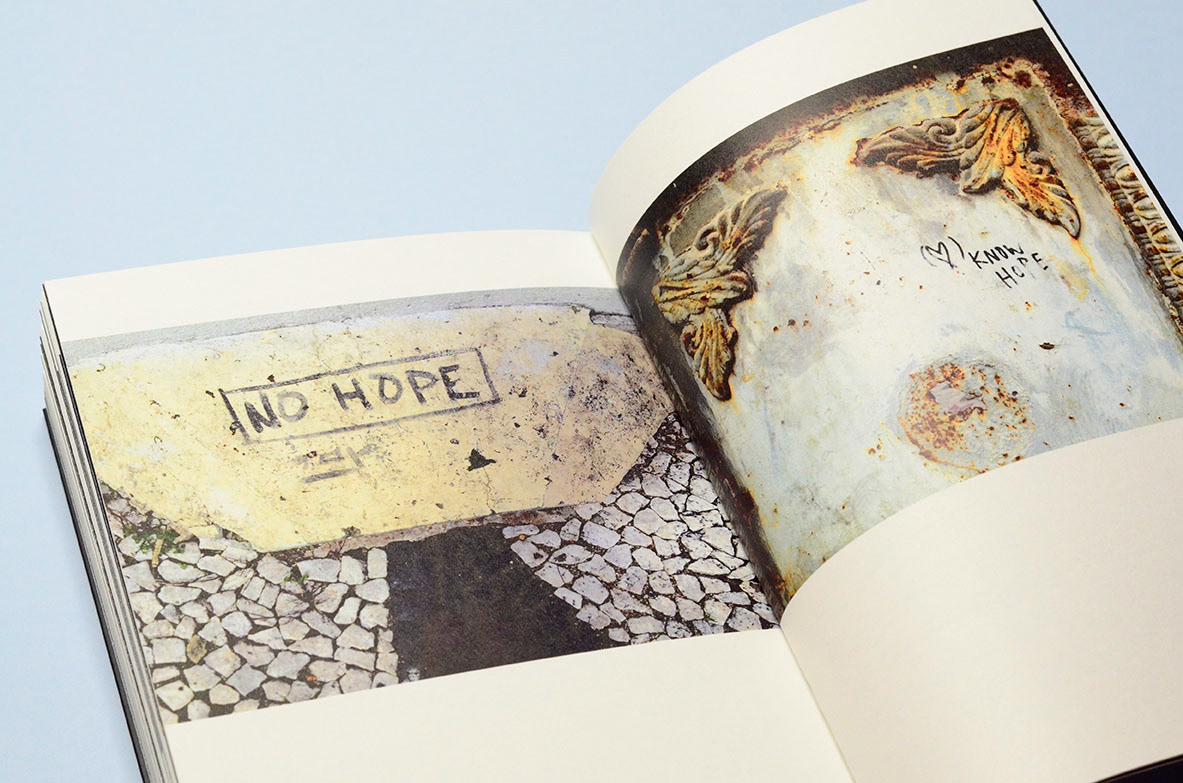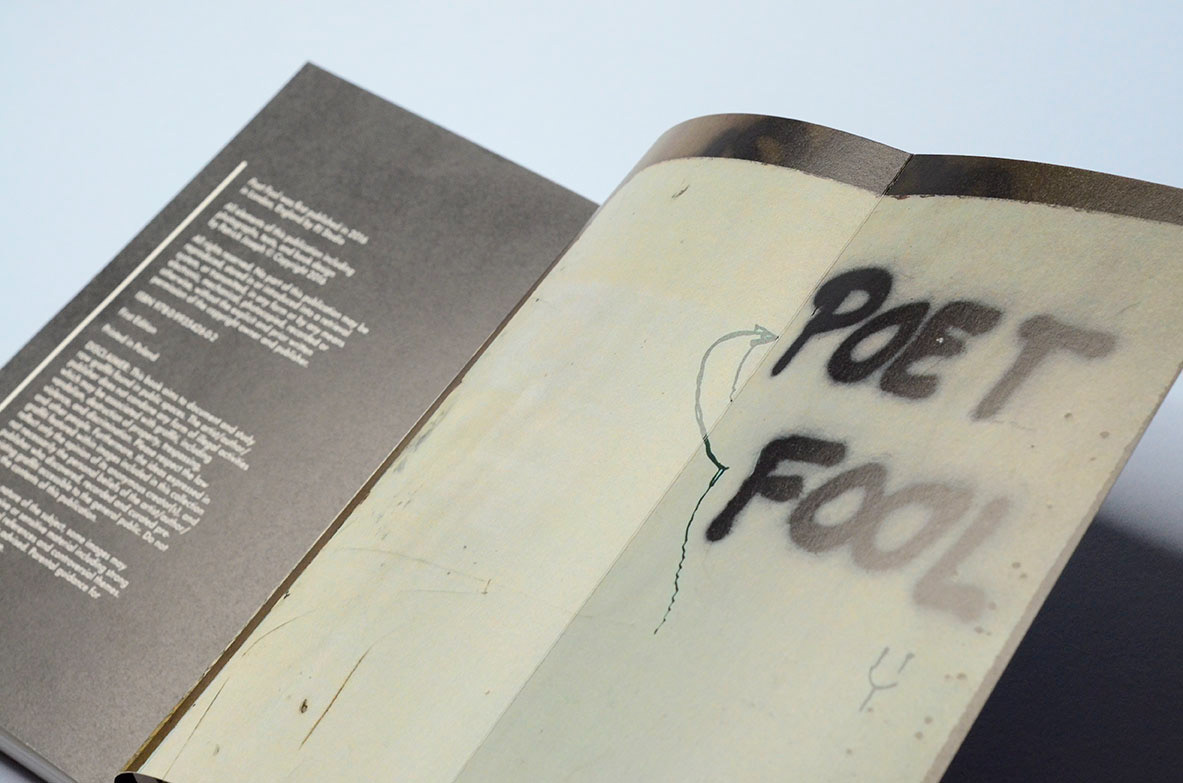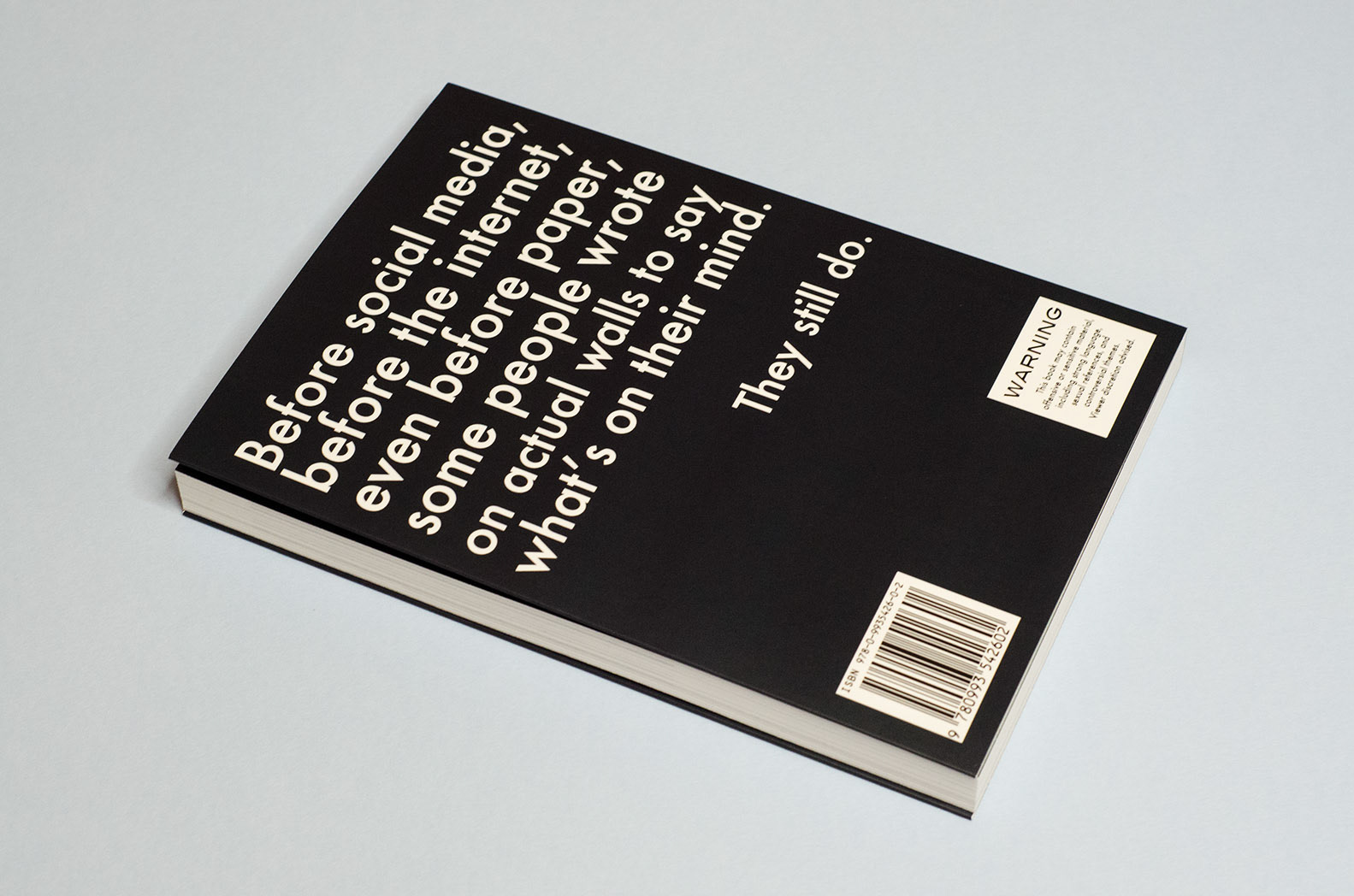 Book, A5, 128pp, Digital Print, Recycled Matt Offset Paper, Edition of 100


Poet Fool
(2016) is a limited edition photobook presenting 100+ images of raw graffiti randomly encountered on the streets of Europe and beyond. Accumulated between 2011-2015, the snapshots form a survey of ideas and experiences derived from signifiers imprinted anonymously in public spaces.
It contains words and symbols that function as confession, propaganda or retort, each one carrying personal and/or universal values. The book aims to catalogue recurring themes in contemporary society, from opposing political ideologies to declarations of love, hate, hope and despair, an attempt to initiate a reflection on how we live today.
Adopting elements of observational social documentary, the images can be exhibited as a photo collection in various forms and scale, from photographic prints on paper or vinyl, to site-specific installations as wallpaper or digital projection.
Part of an ongoing interest in traces, digital archive, artist books, signs and surveys/collections/catalogues.