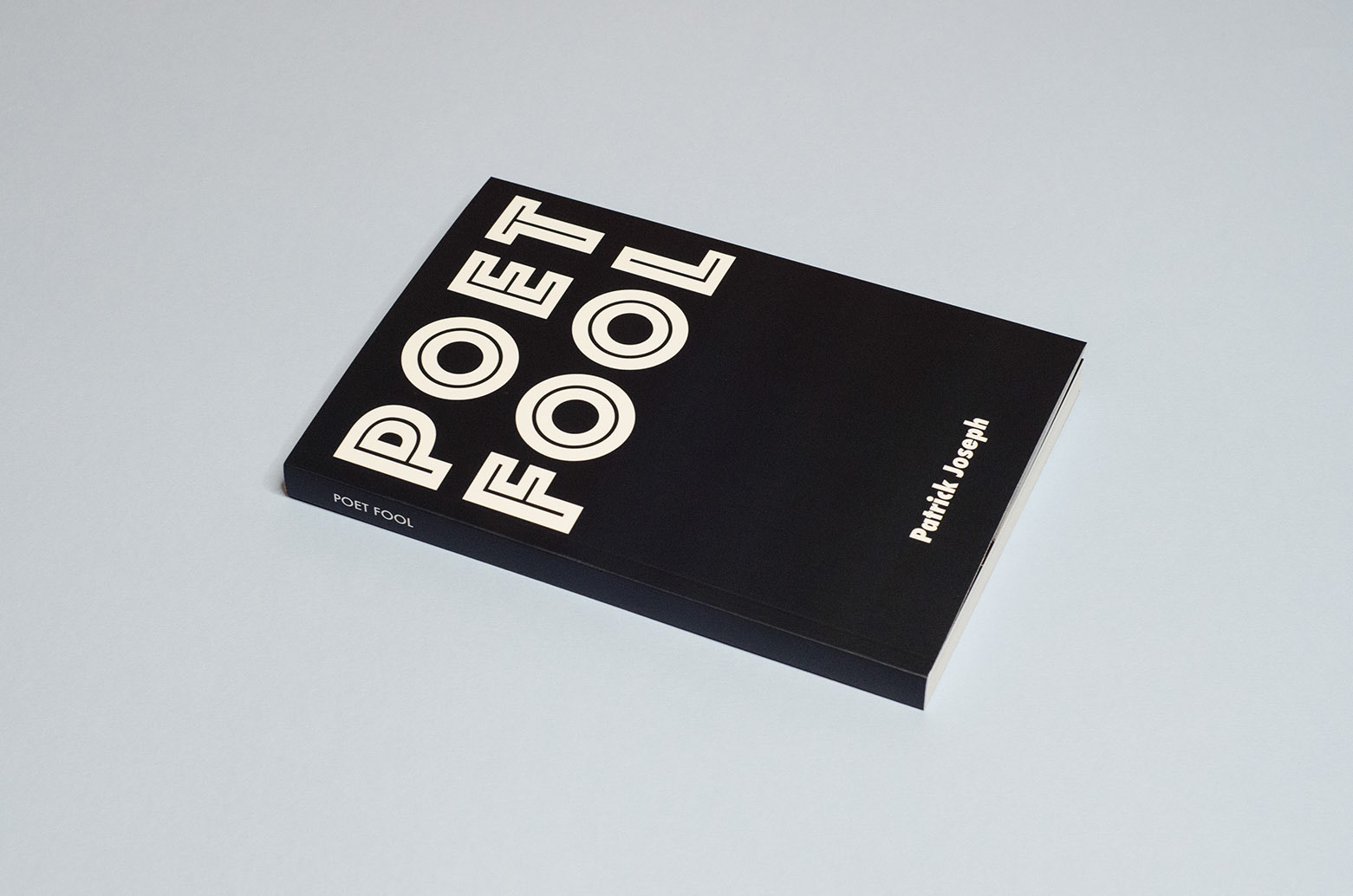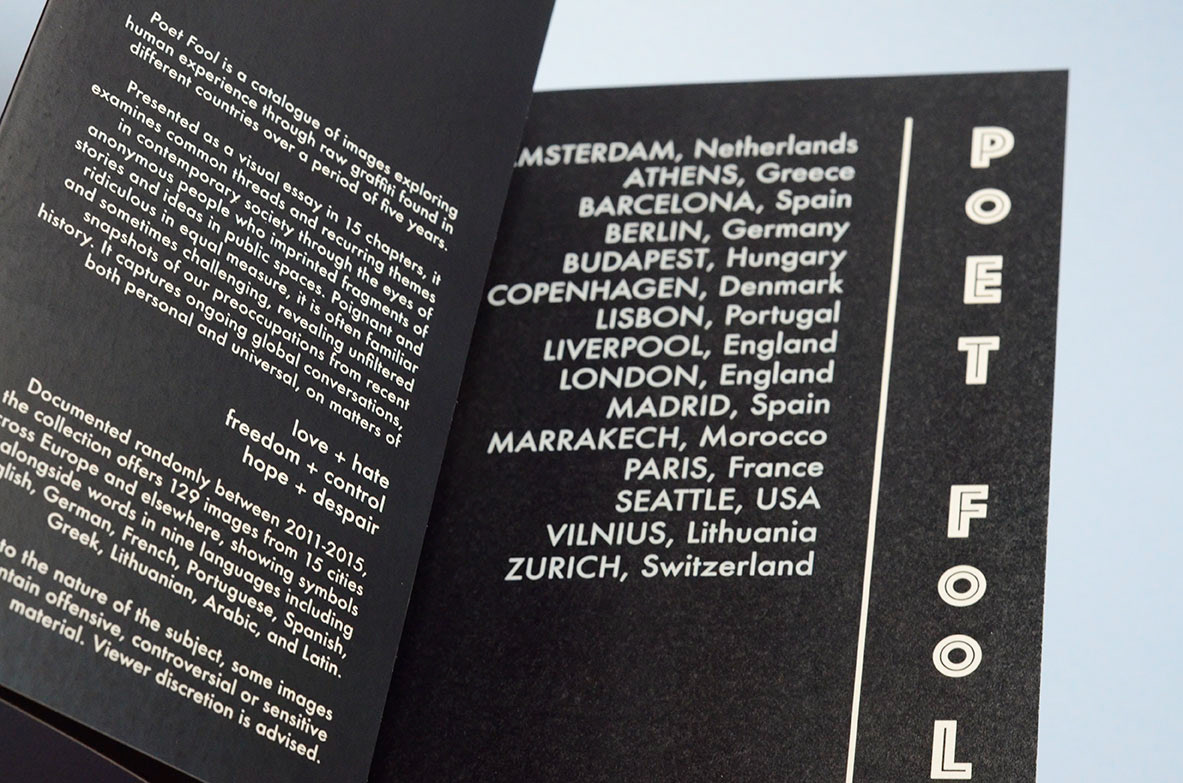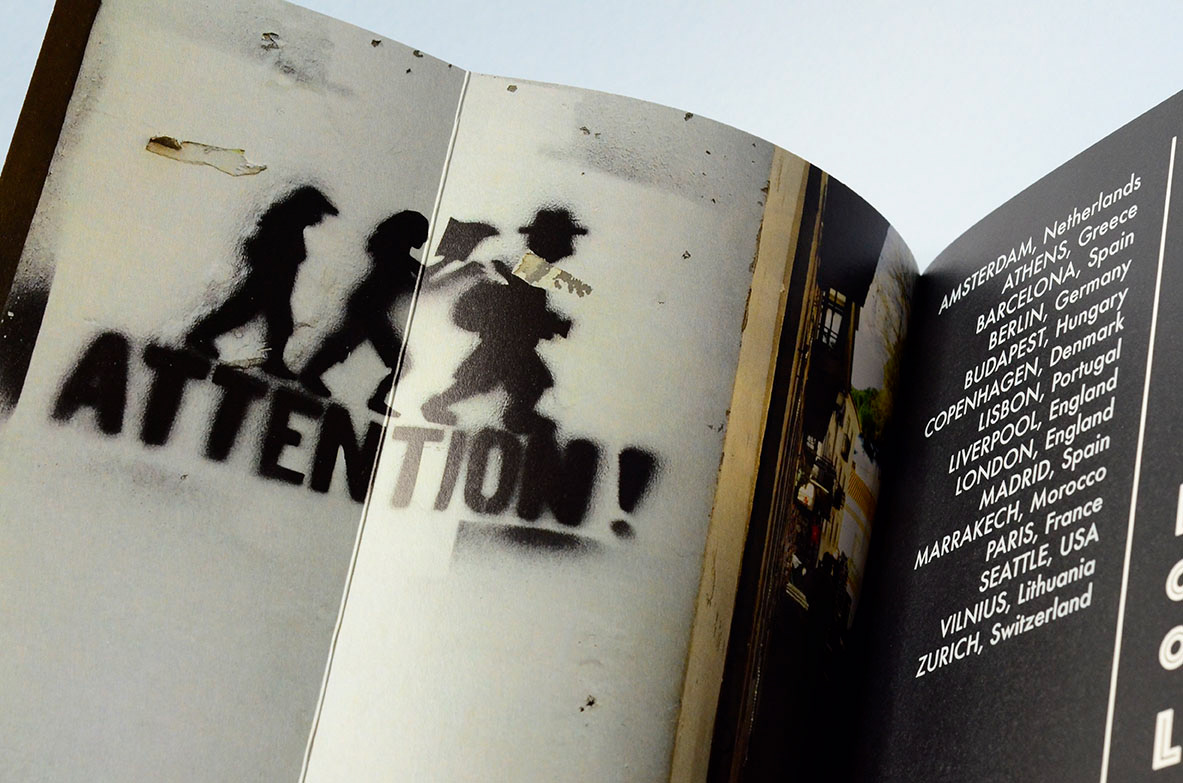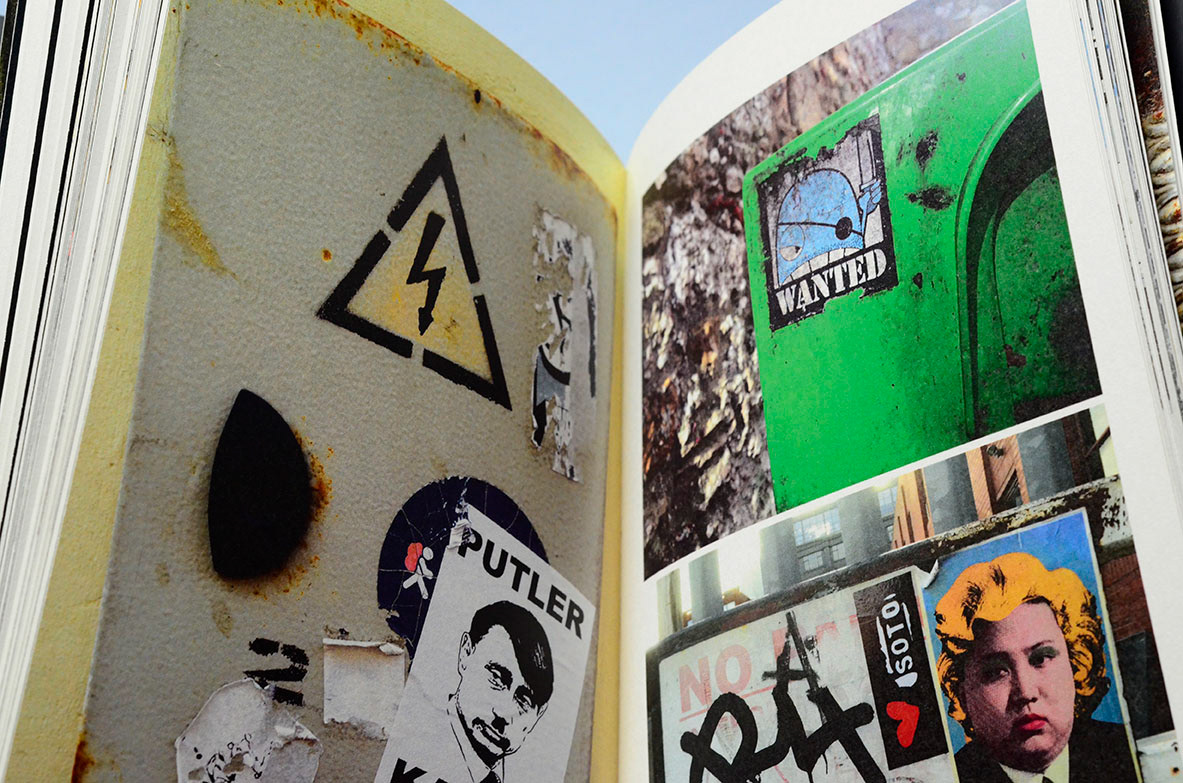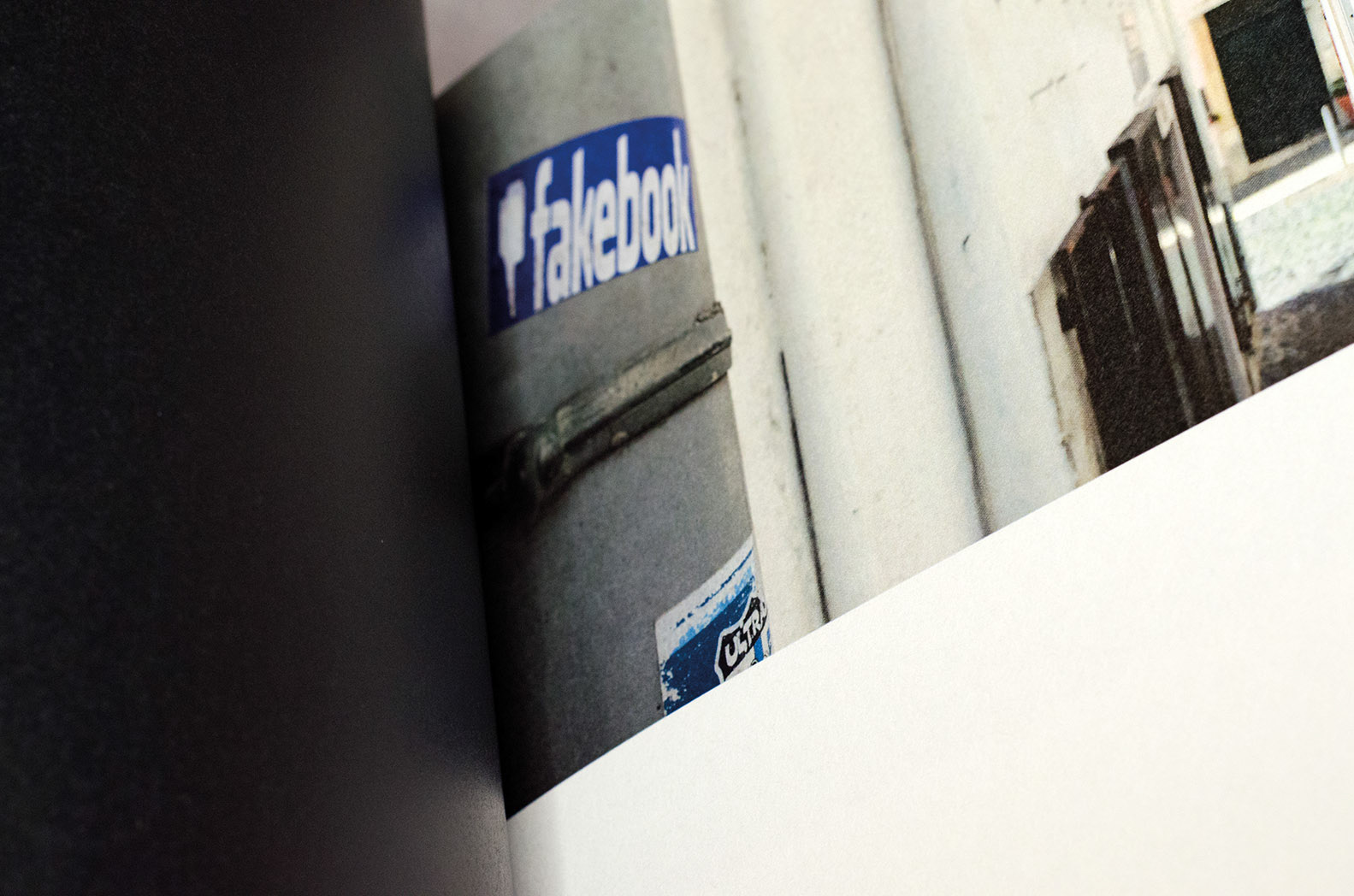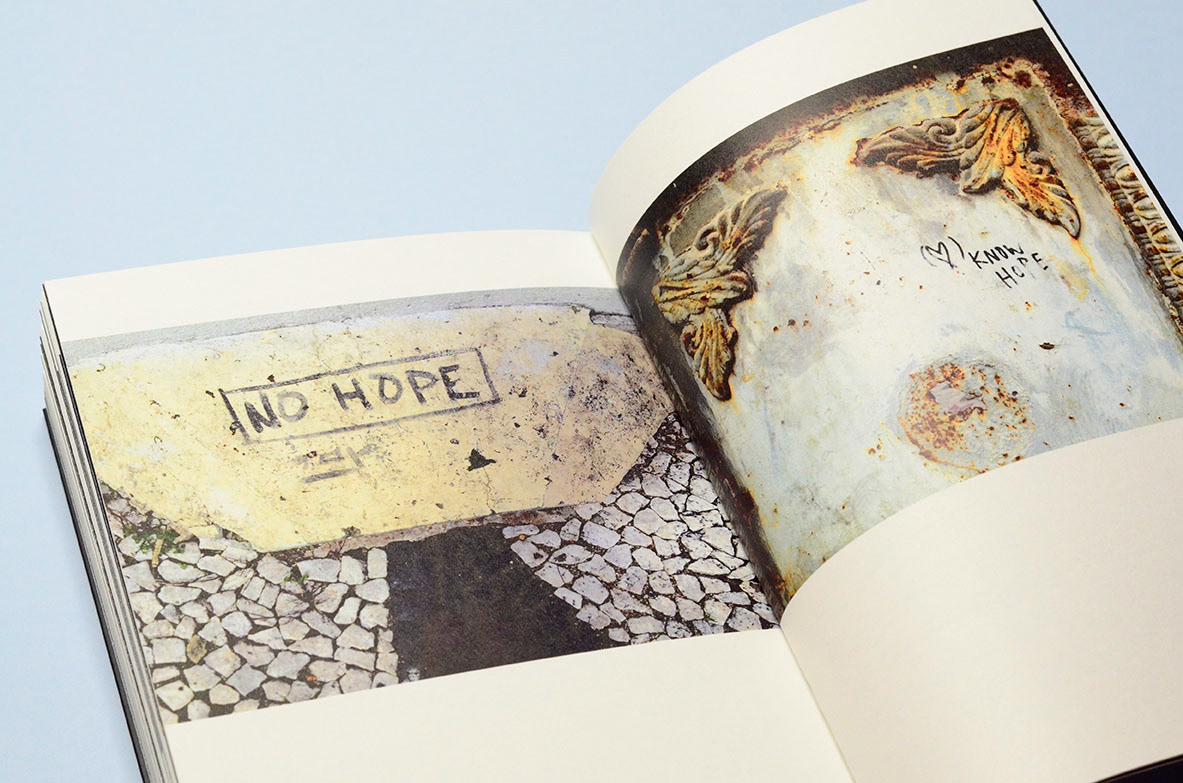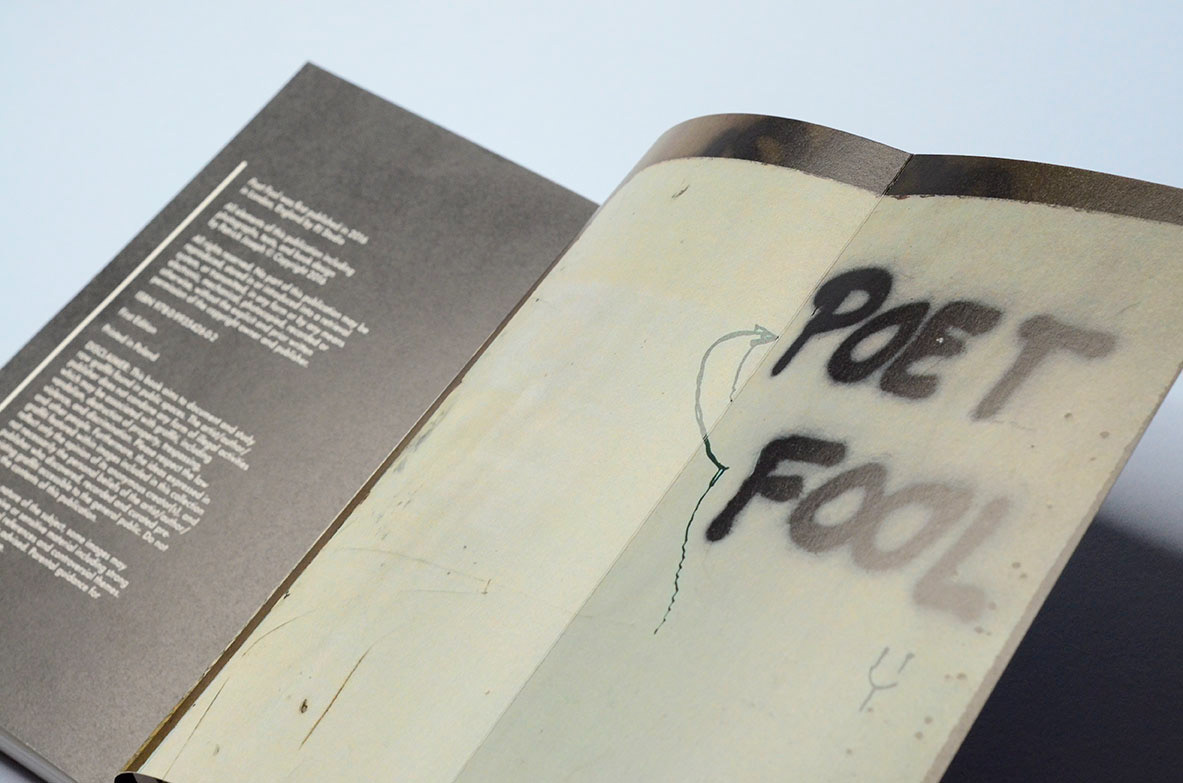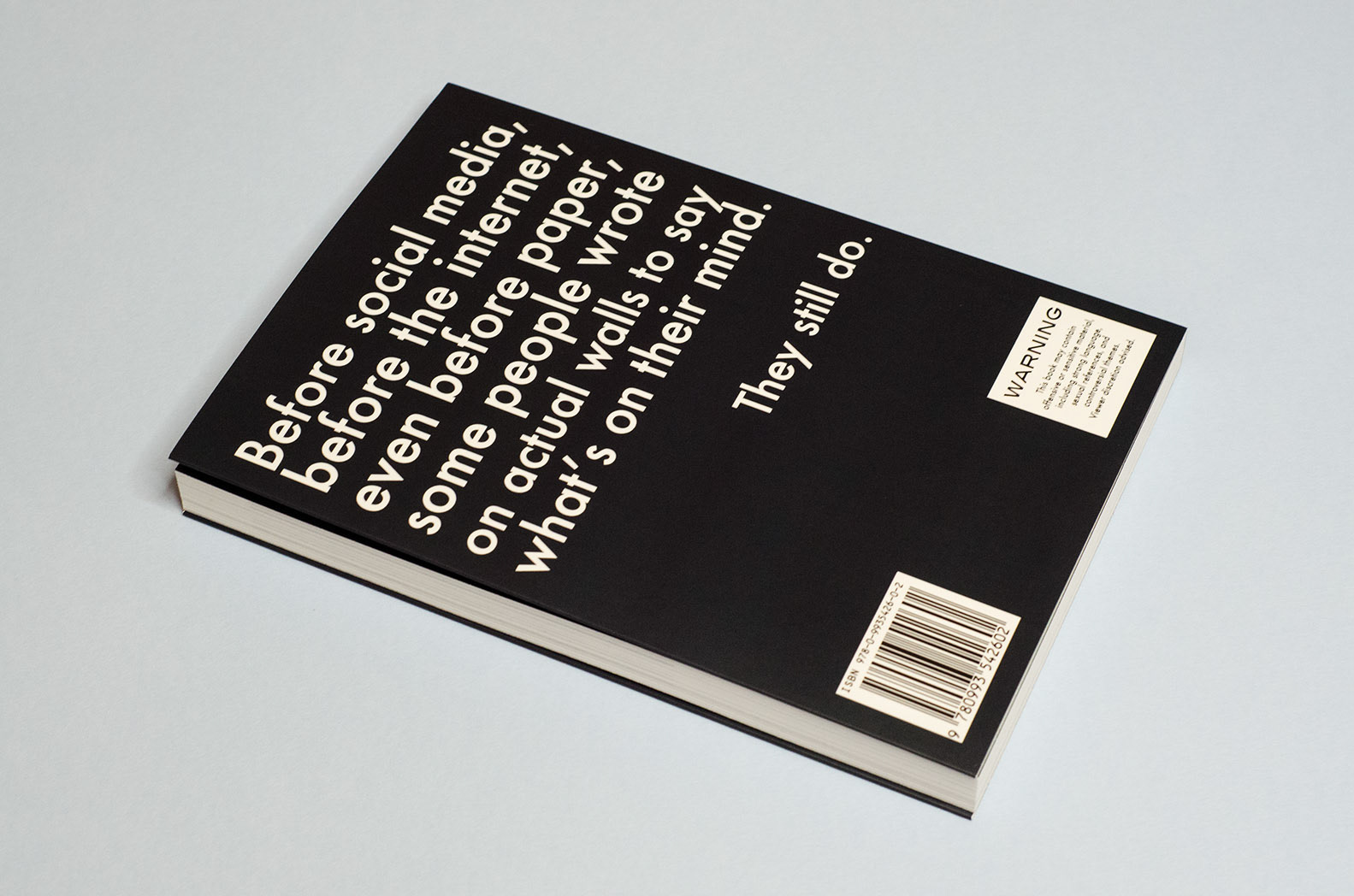 Book, A5, 128pp, Digital Print, Recycled Matt Offset Paper, Edition of 100
Poet Fool
(2016) is a limited edition photobook presenting 100+ images of raw graffiti randomly encountered on the streets of Europe and beyond. Informally documented between 2011-2015, the snapshots form a survey of ideas and experiences derived from signifiers imprinted anonymously in public spaces.
It features words and symbols that function as confession, propaganda or retort, each one carrying personal and/or universal values. The book aims to catalogue recurring themes in contemporary society, from opposing political ideologies to declarations of love, hate, hope and despair, in an attempt to initiate a reflection on how we live today from the perspective of peripheral and silent voices in the streets we inhabit.
Adopting elements of observational social documentary, street photography, social media snaps, and travel journals, the images can be exhibited as a photo collection in various forms and scale, from photographic prints on paper or vinyl, to site-specific installations as wallpaper or digital projection.
Part of an ongoing interest in traces, digital accumulations, artist books, signs, collections, and catalogues.