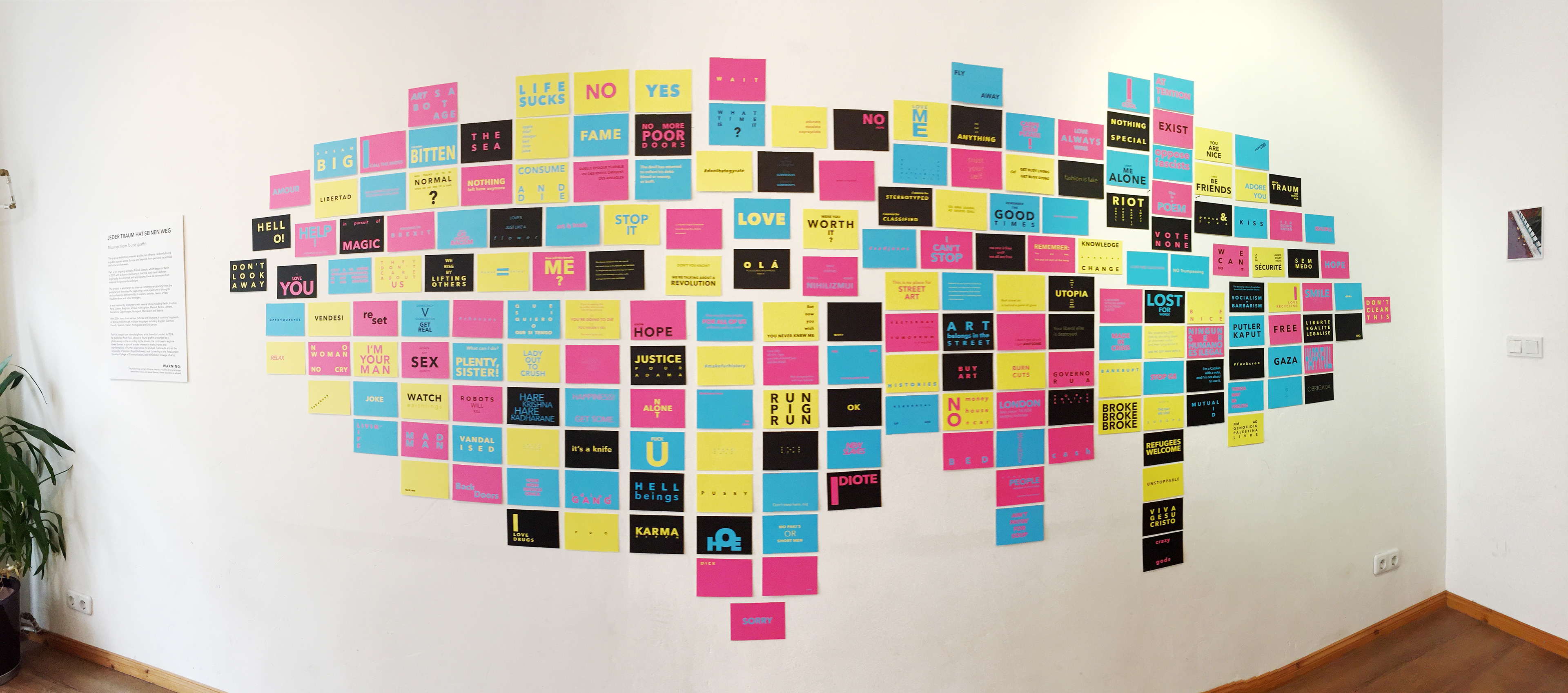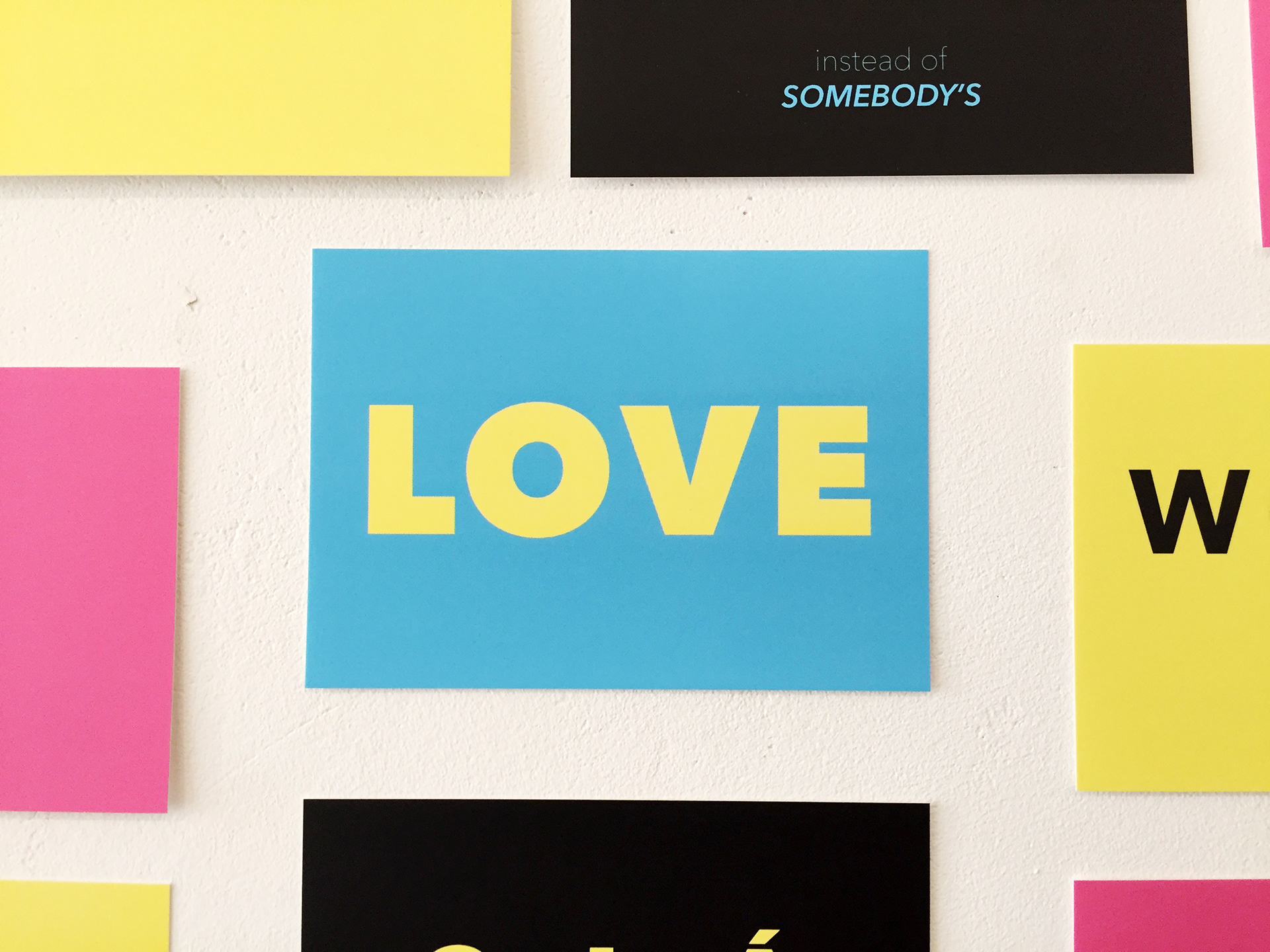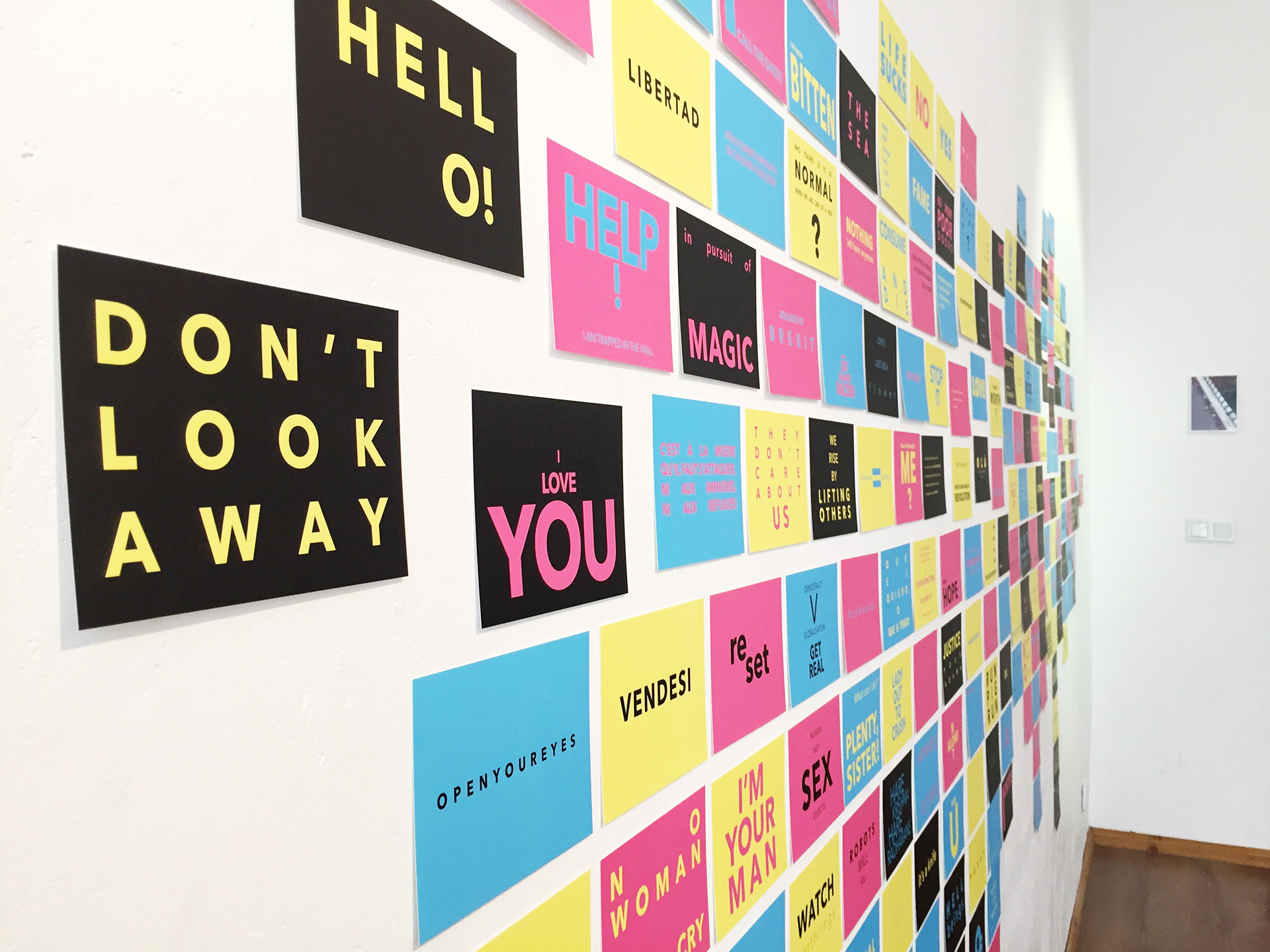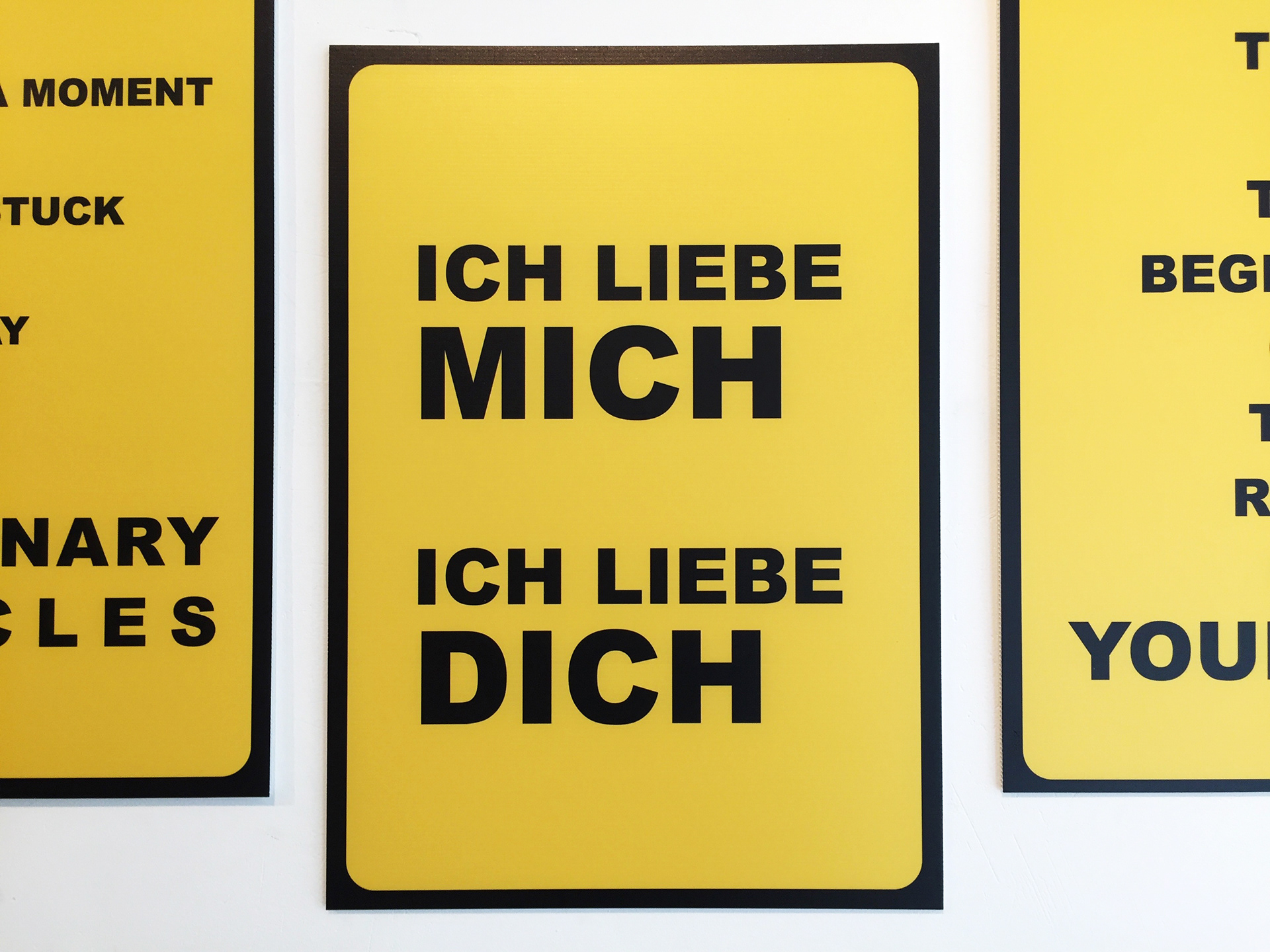 Jeder Traum Hat Seinen Weg 
(2018) was a pop-up installation at Projektraum Messing, a project space in Berlin, Germany, on 22-23 September, 2018. Part of an ongoing series exploring found graffiti which began in 2011, this iteration featured 200+ custom-made postcards and signs containing appropriated texts repackaged as familiar communication material, from personal to political and everything in between.
The work is part of a wider interest in manifestations of contemporary culture, from private digital accumulations to the palimpsest of texts, symbols and images that populate public spaces.