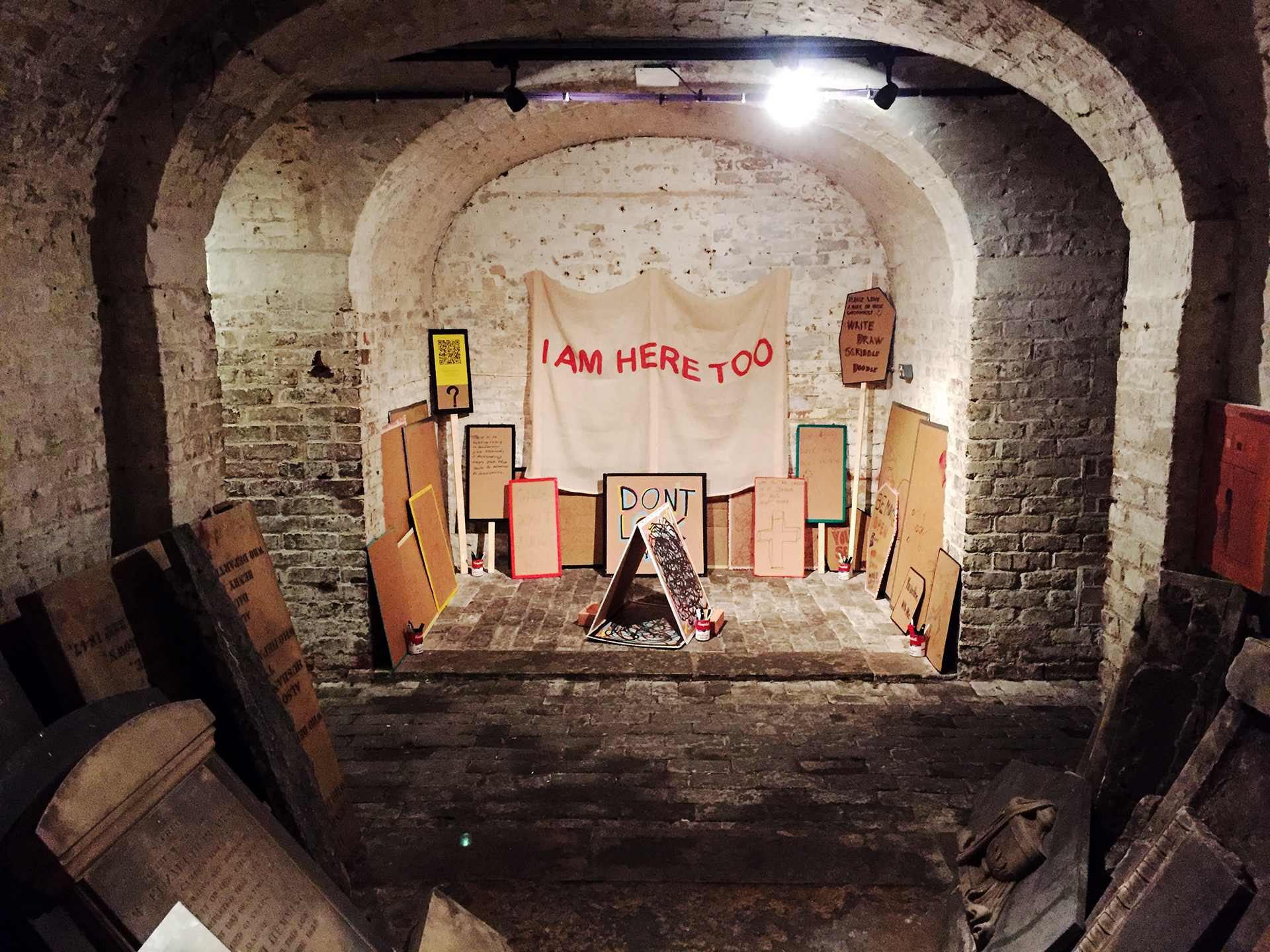 I Am Here Too
(2018) is a participatory mixed media project that aims to engage local communities around Bloomsbury and nearby areas in Camden. 
Visitors are invited to take part by leaving their marks on cardboards using marker pens provided, which can be anything from personal messages to abstract scribbles.
The work was conceived as part of a group exhibit, WHO WILL PROVIDE? at The Crypt Gallery in London, where 35 artists attempt to respond to various elements of the historic underground space.
This particular work features a site-specific installation including cardboard sheets, tin cans, fabric banner, bricks, wooden sticks and marker pens - a humble result of extensive efforts to interact and collaborate with local groups.
A small digital magazine about this project is available via mobile devices through a QR code or URL link within the installation on site, featuring texts and images from the process including relevant local information.