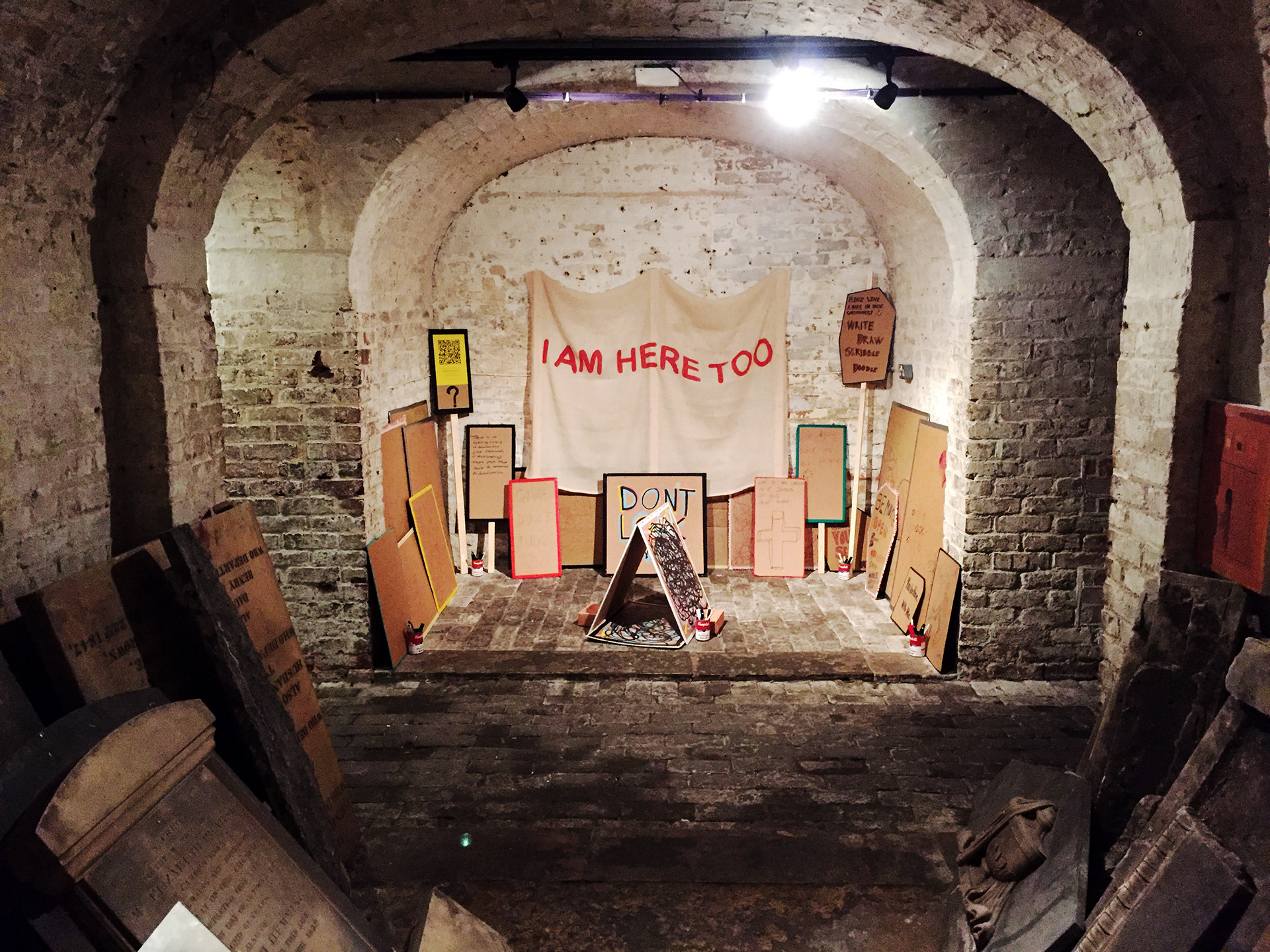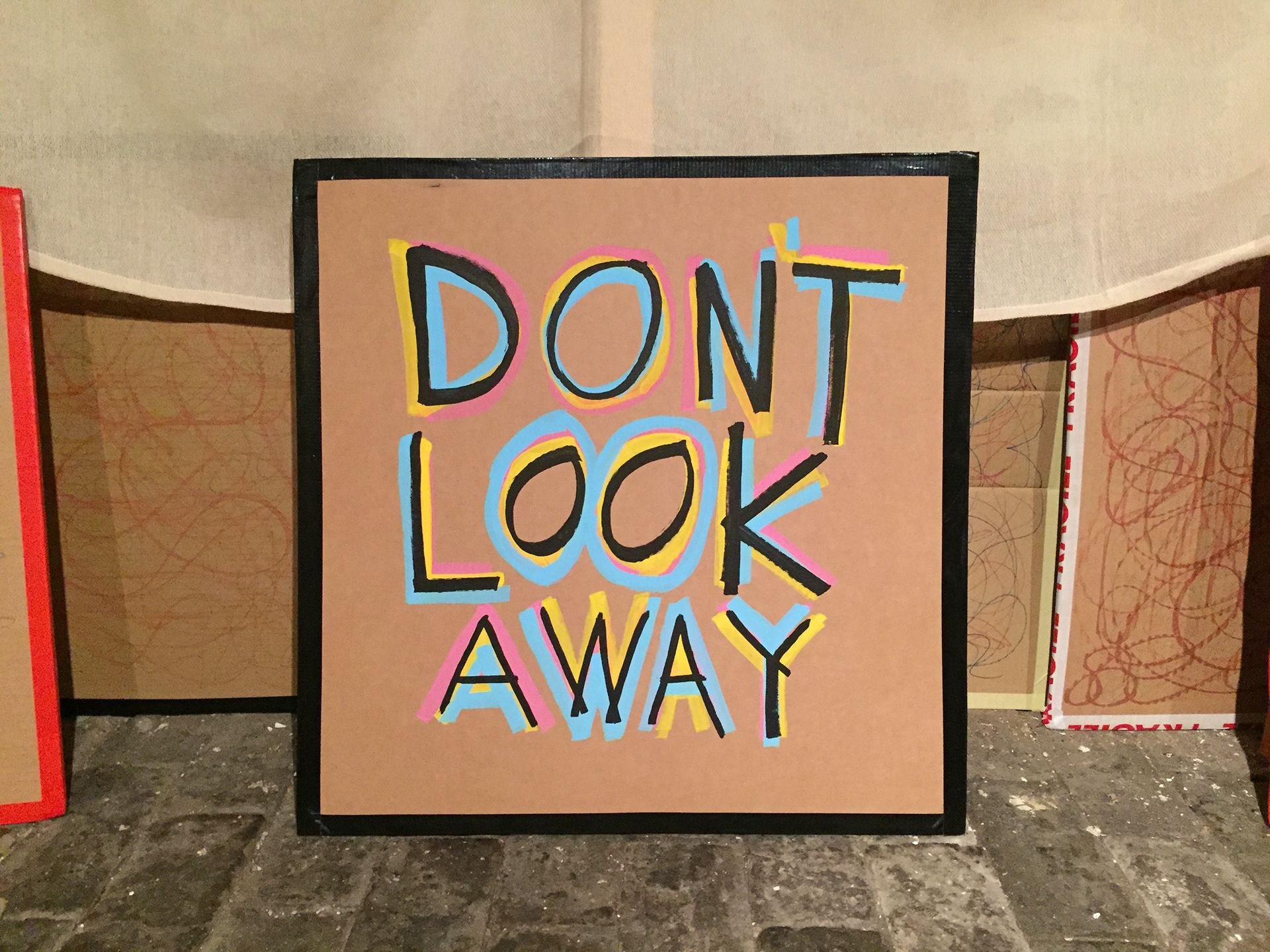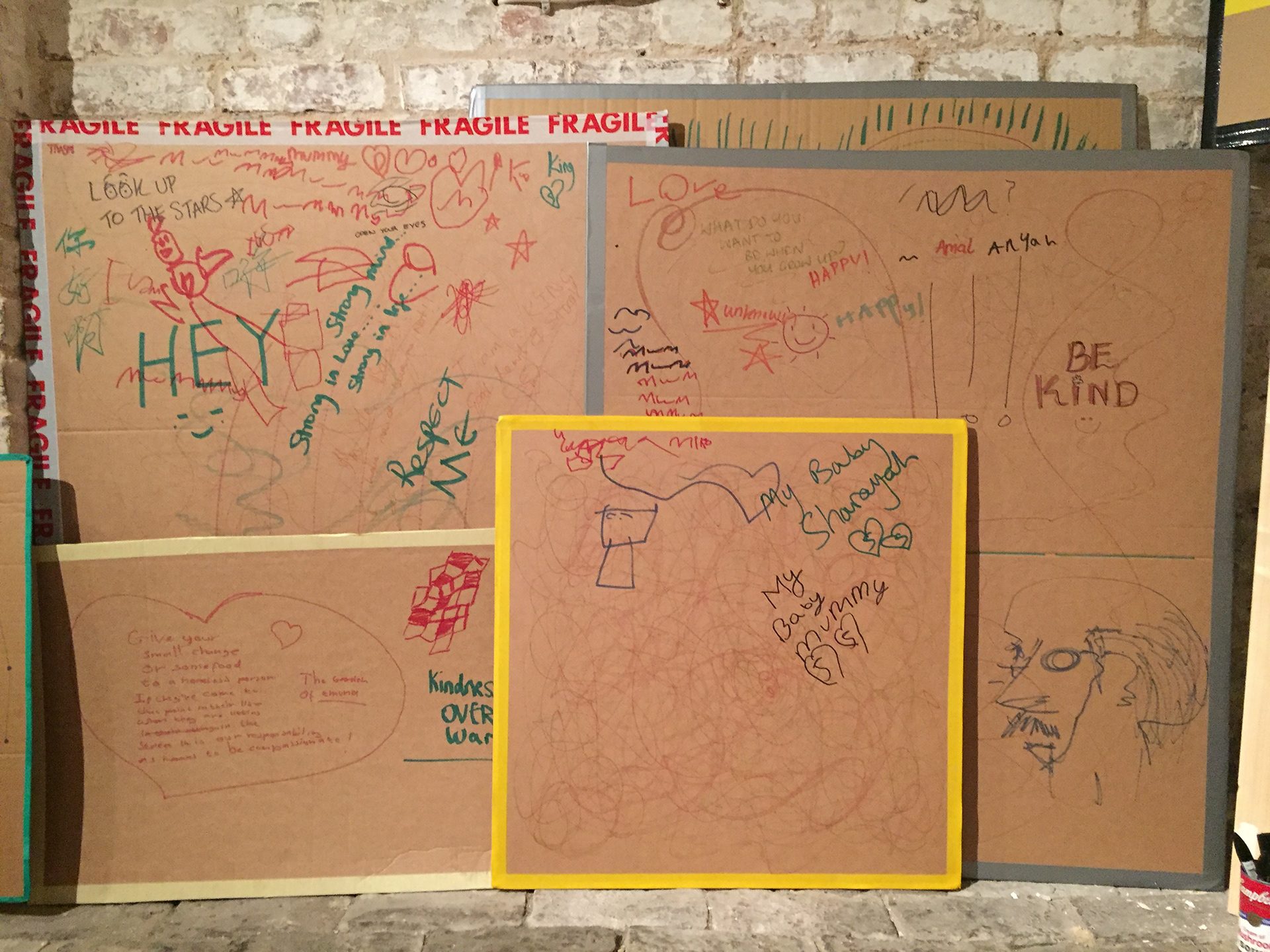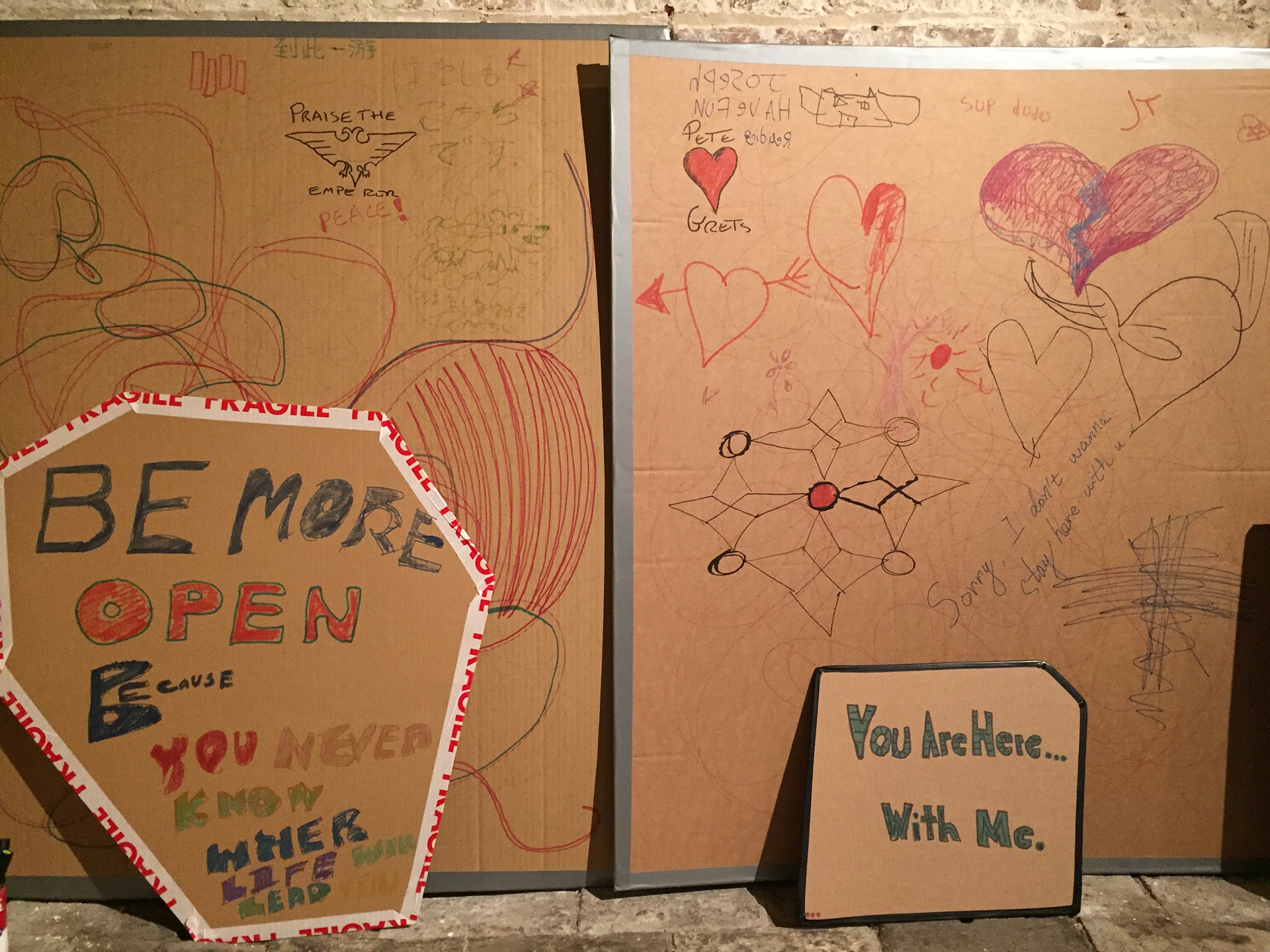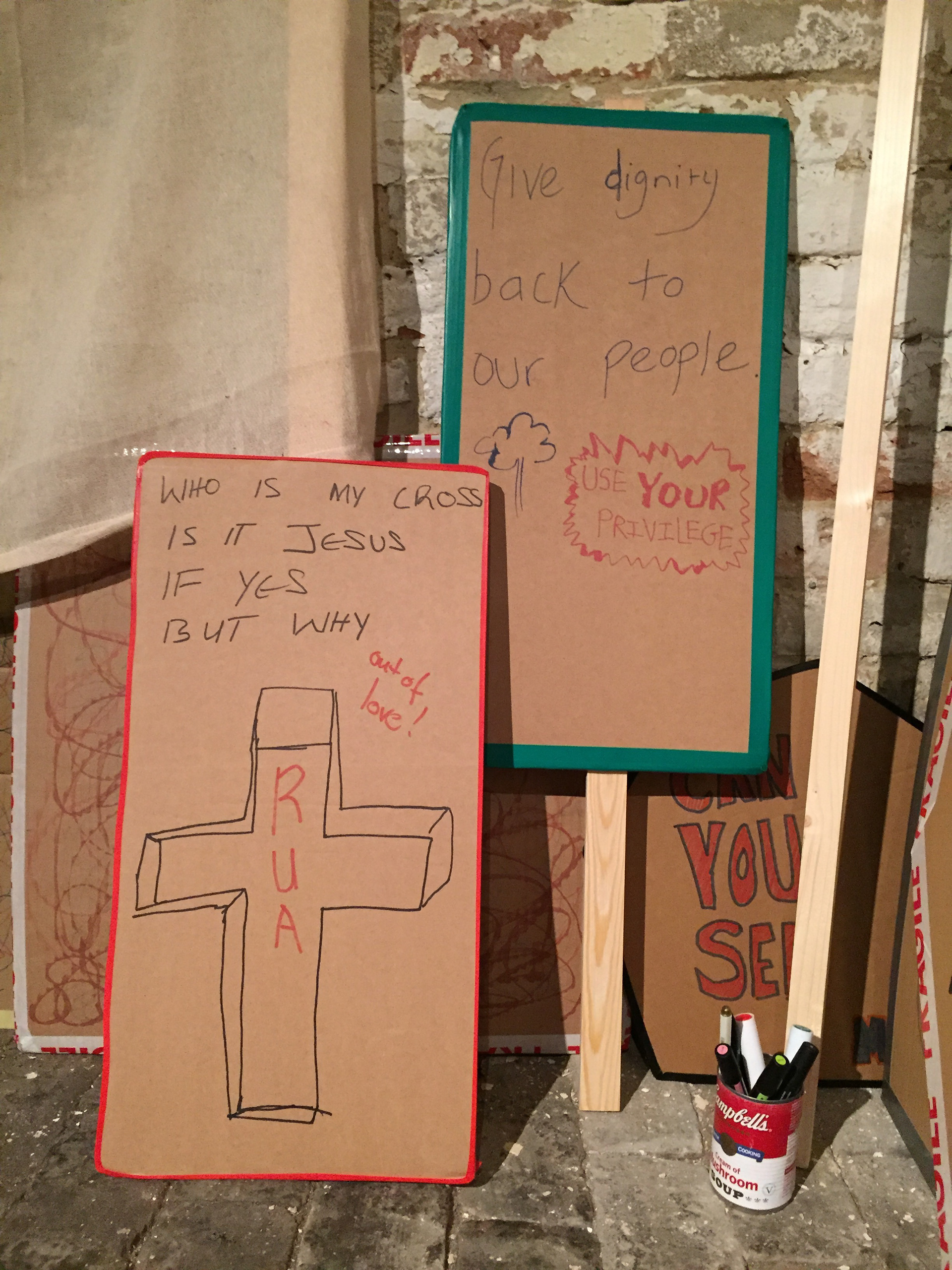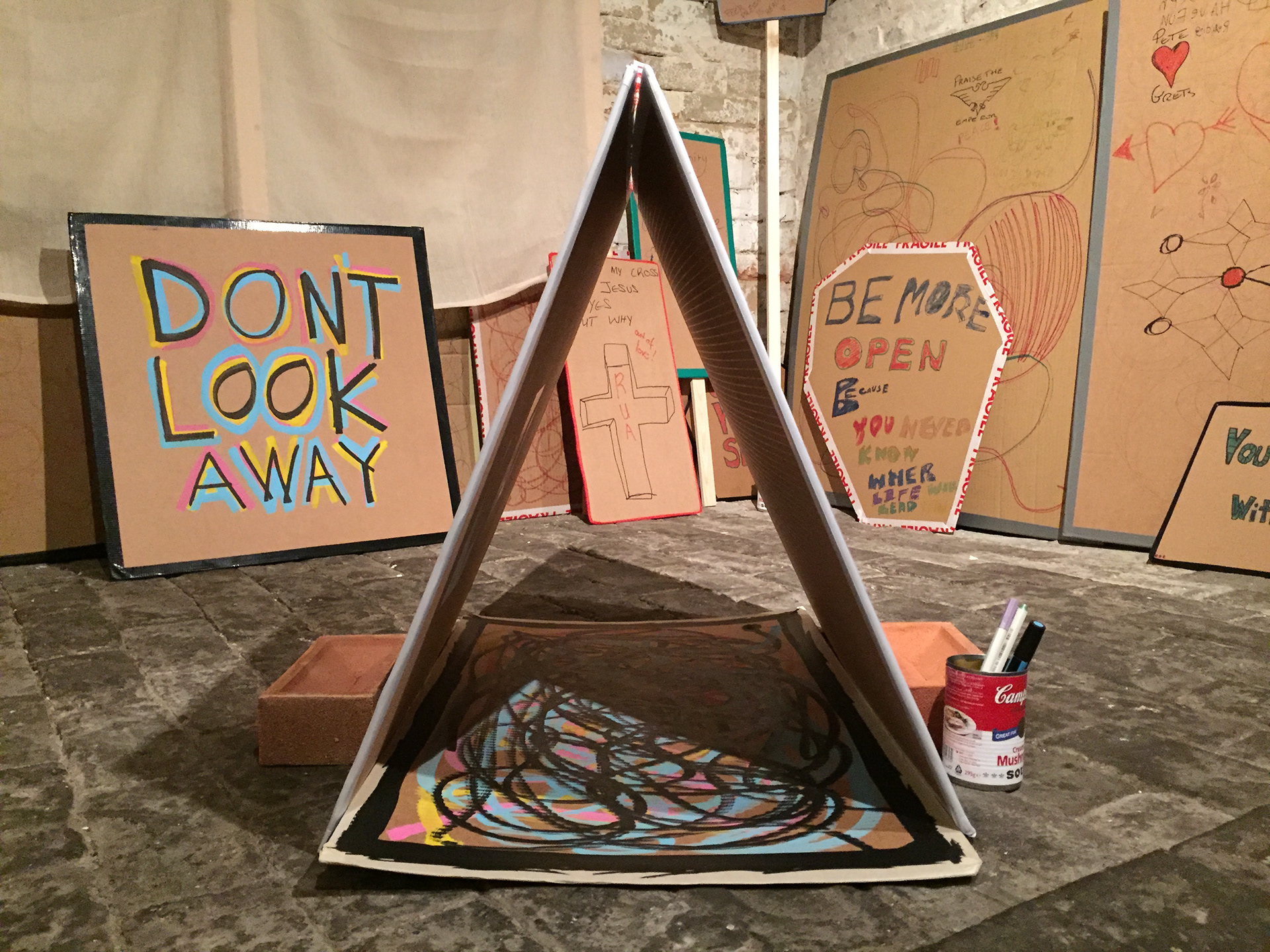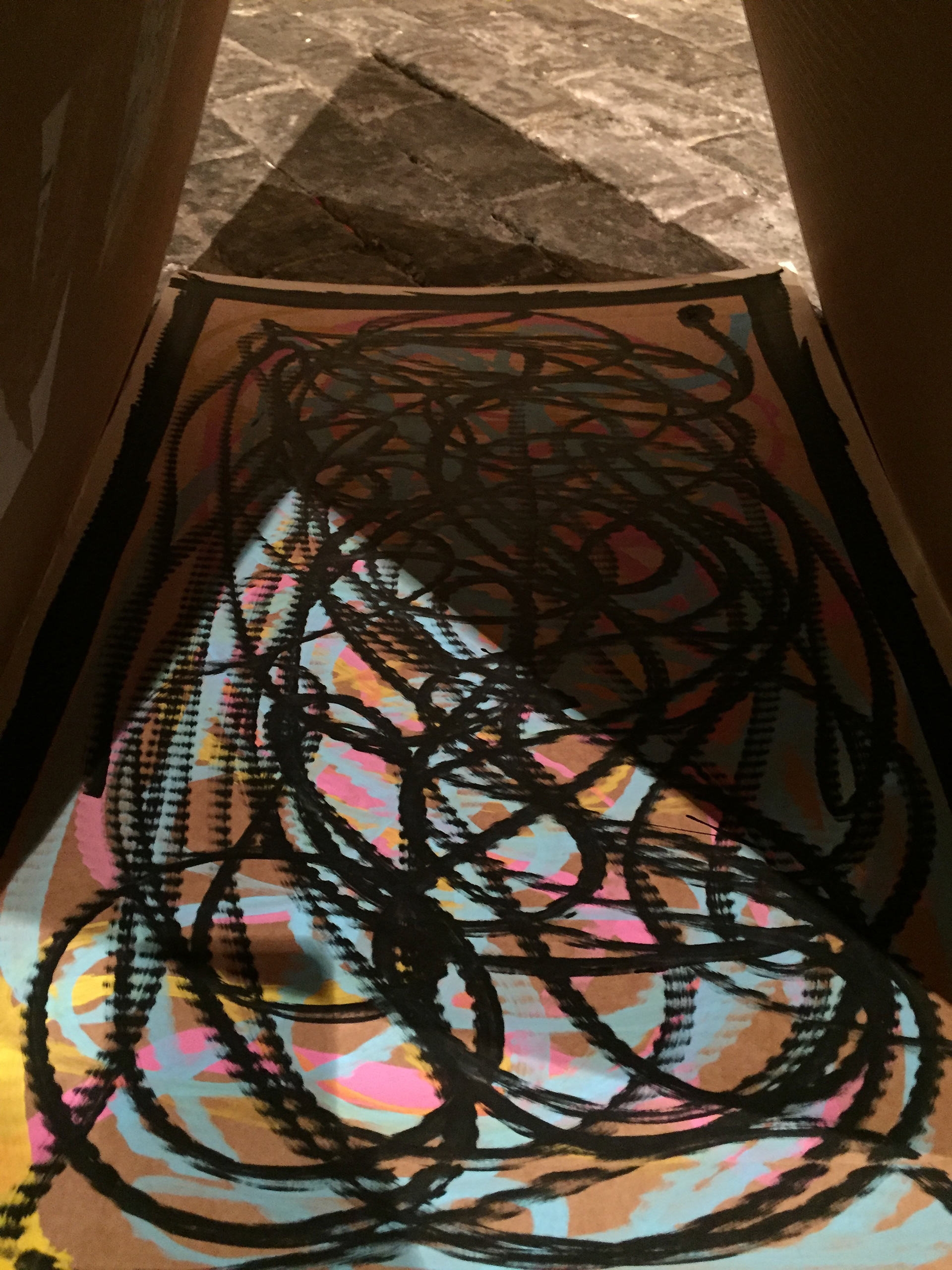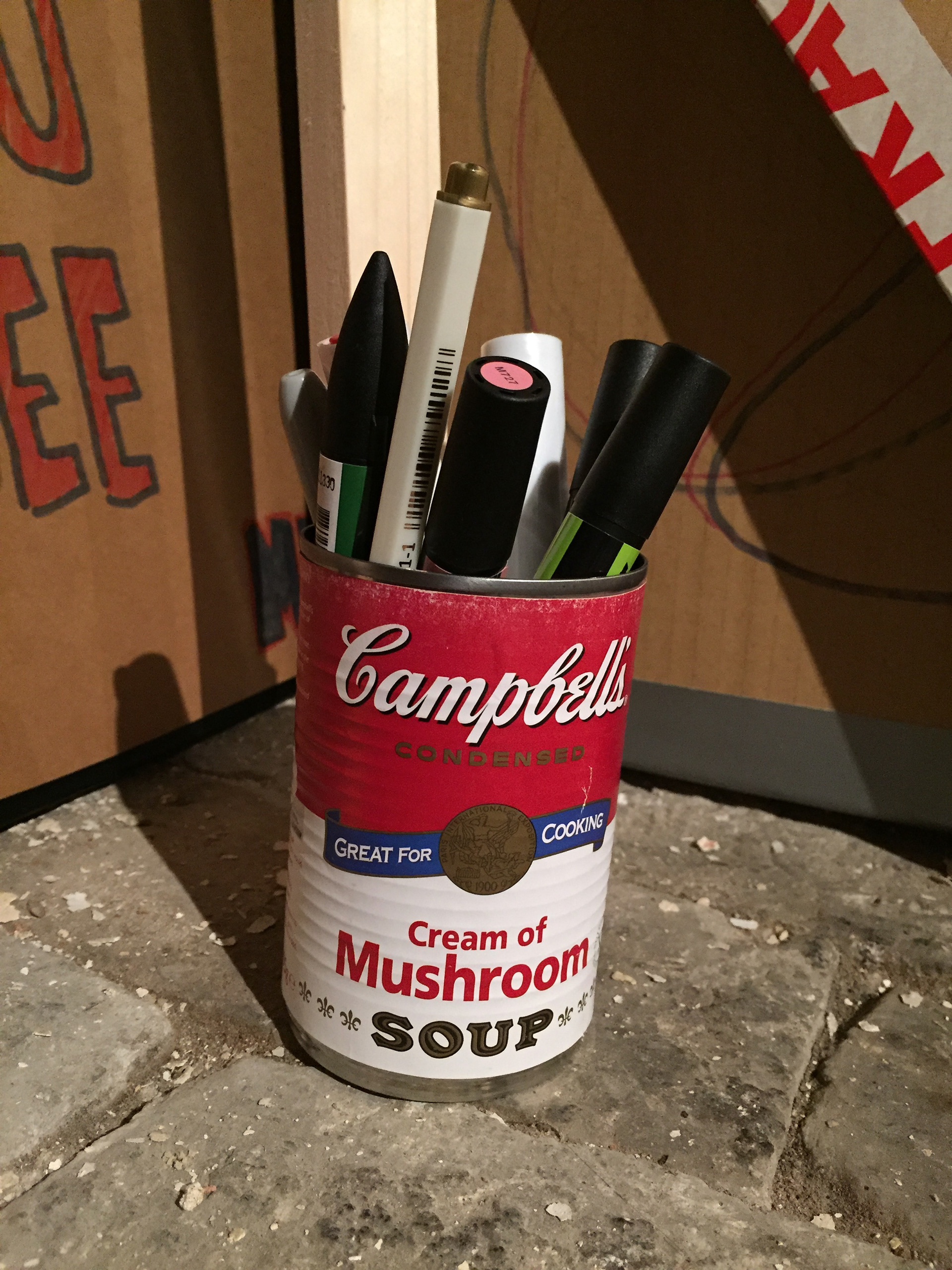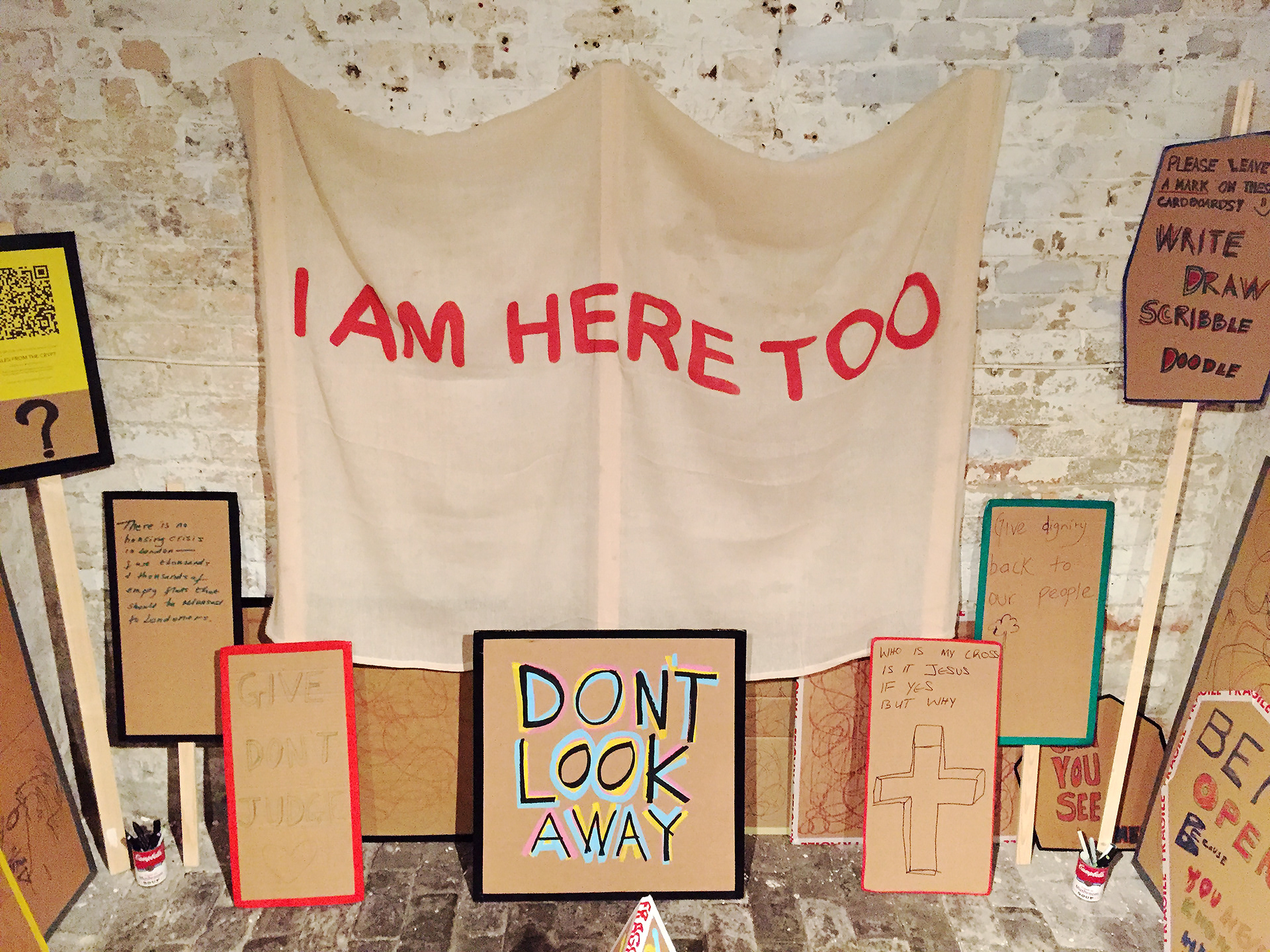 I Am Here Too
(2018) was a participatory project in response to a specific site and theme for a group exhibition at The Crypt Gallery in London from 31 October to 04 November 2018. 
It was the culmination of a four-month process that attempted to engage local communities in the making of a work, a nod to the history of the venue as a community hub, which in the end resulted in an interactive mixed media installation.
With conceptual and material contributions from local communities, the exhibited piece presented recycled cardboards, banner, bricks, wood, tin cans and marker pens, which aimed to encourage participation from viewers by simulating an environment that stimulated the compulsive act of mark-making.