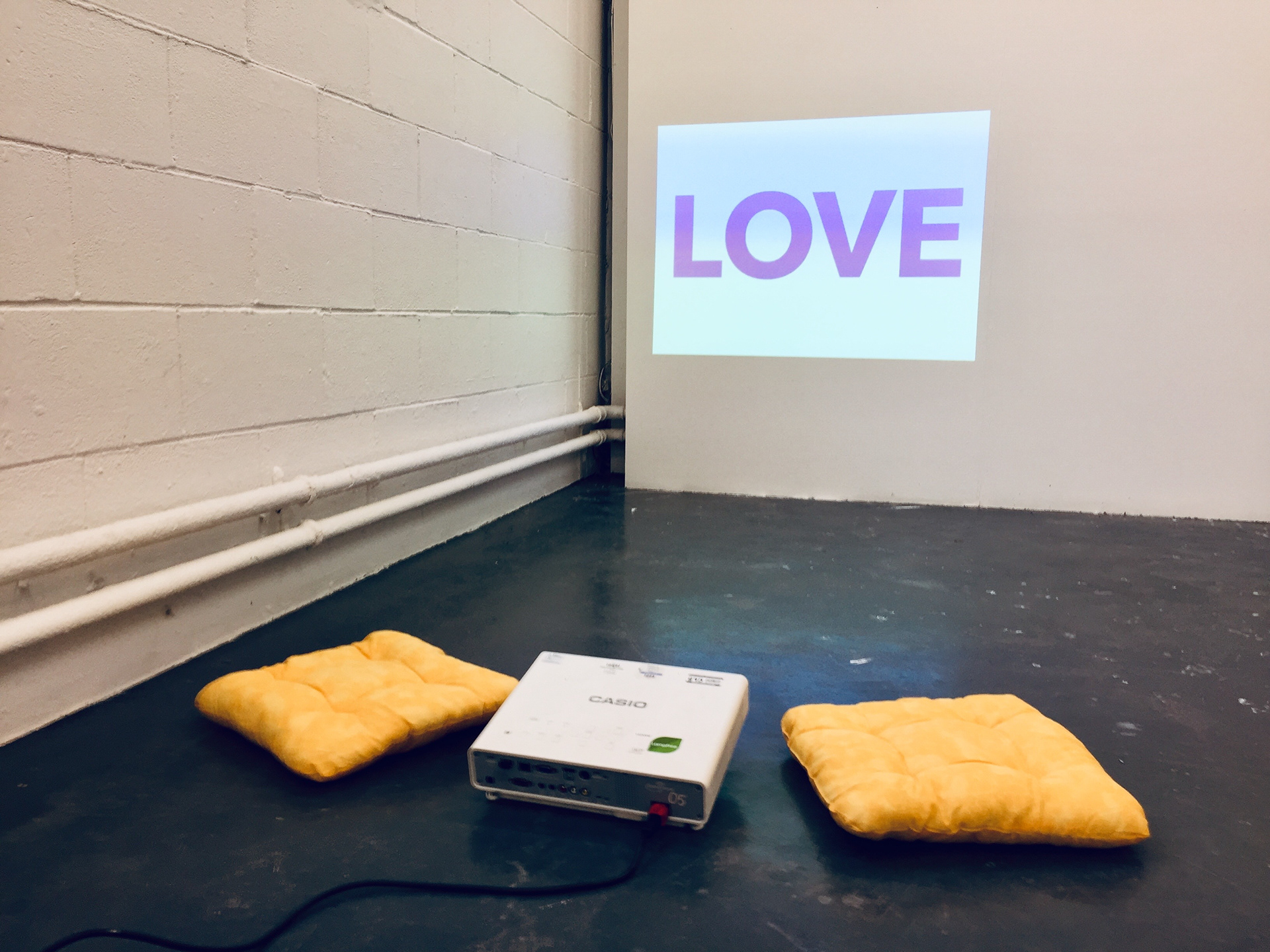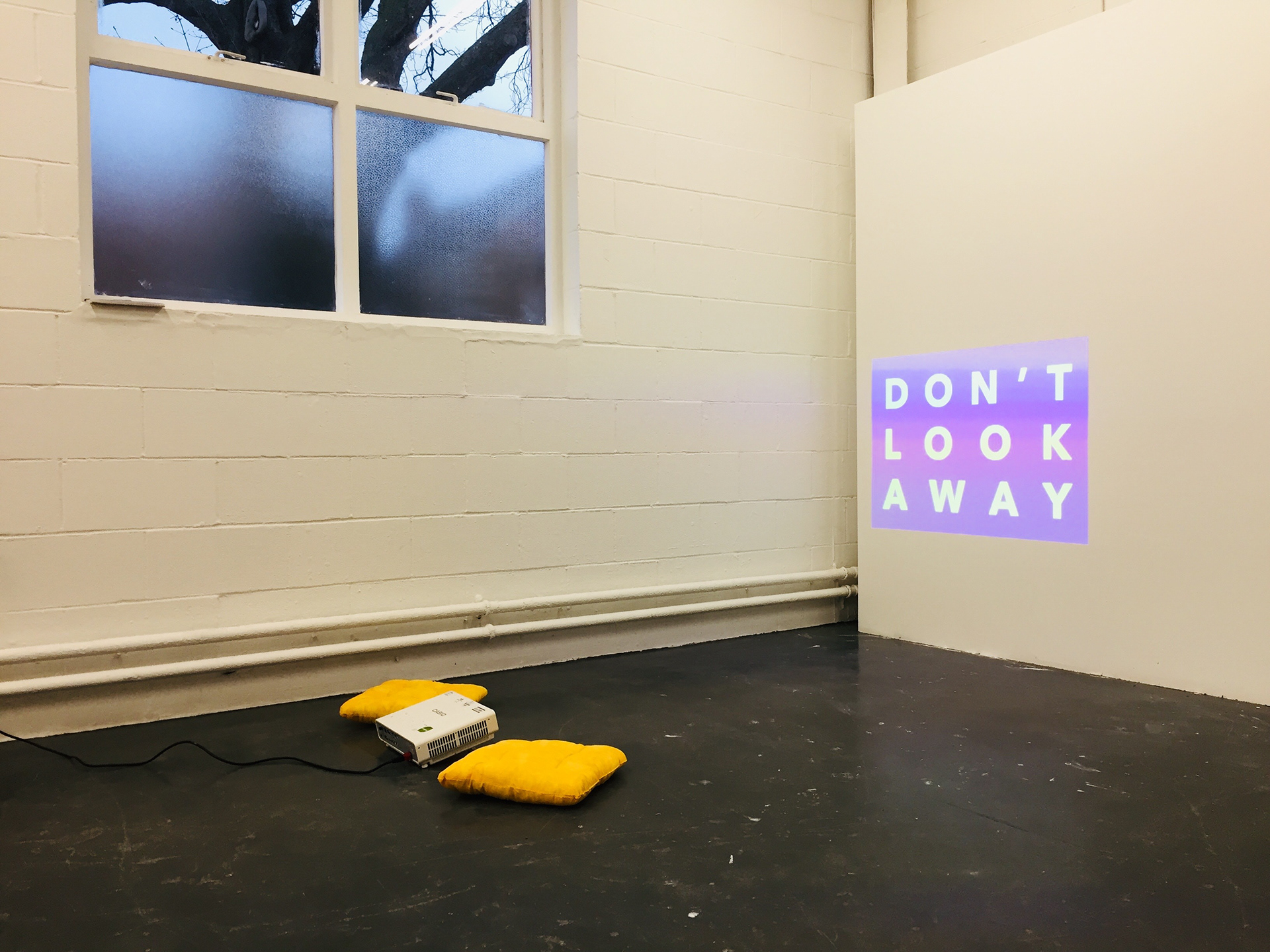 HEY
 (2018) is a video slideshow of 250+ graphic texts from an ongoing series exploring found graffiti. It continues an experiment with language, bold colours and geometric shapes first used with a pop-up print installation, 
Jeder Traum Hat Seinen Weg
 (September 2018).
​Running for 27 minutes on loop, the video presents a selection of words and messages vandalised across Europe and beyond. It comes from a collection of raw graffiti that began from 2011, an active process of random discovery, documentation and, more recently, appropriation. The project began as a personal curiosity but has since continued to develop as new ideas emerge over time.
Part of an active series of projects attempting to reflect accumulations and traces from the periphery of society.