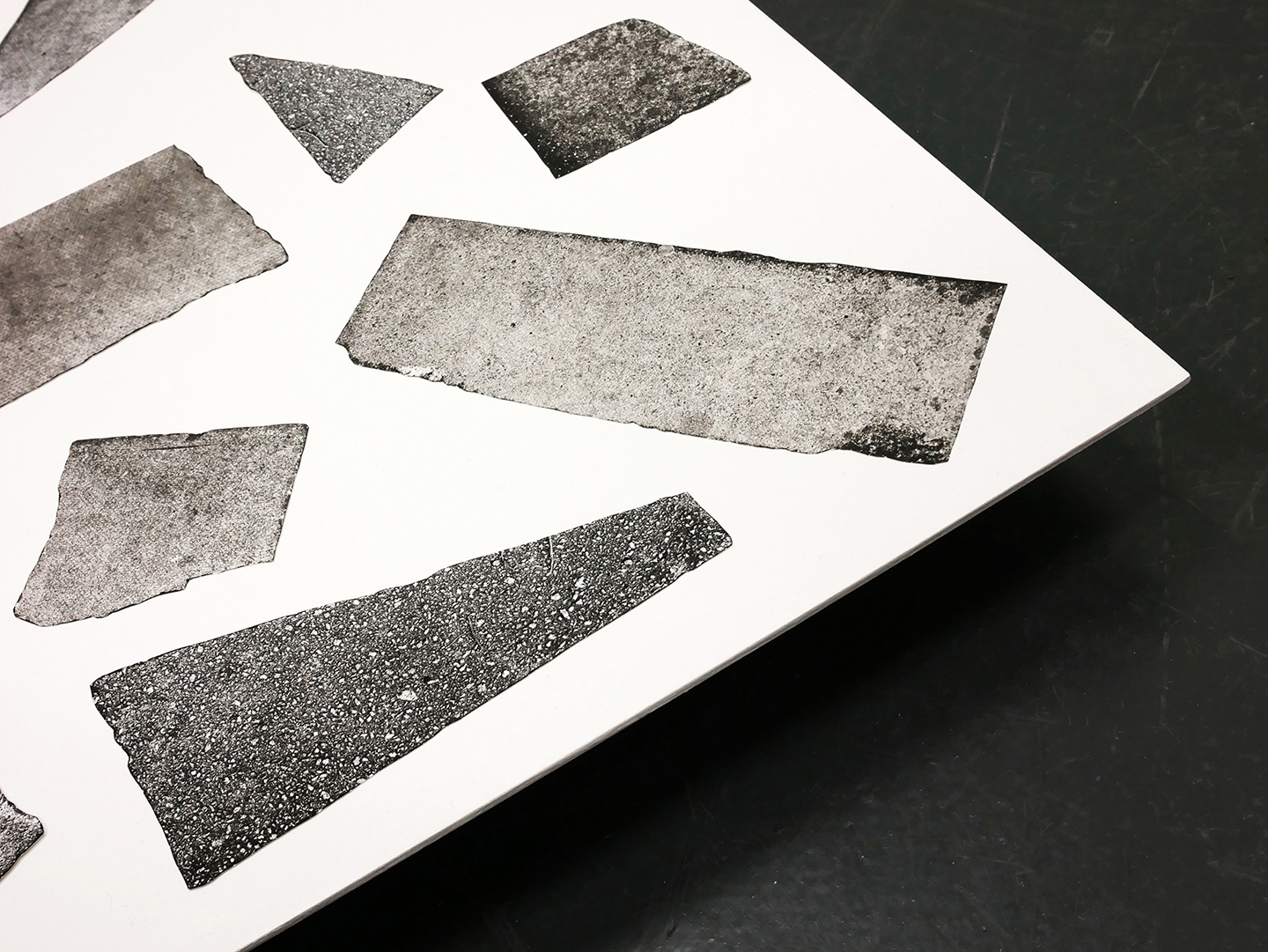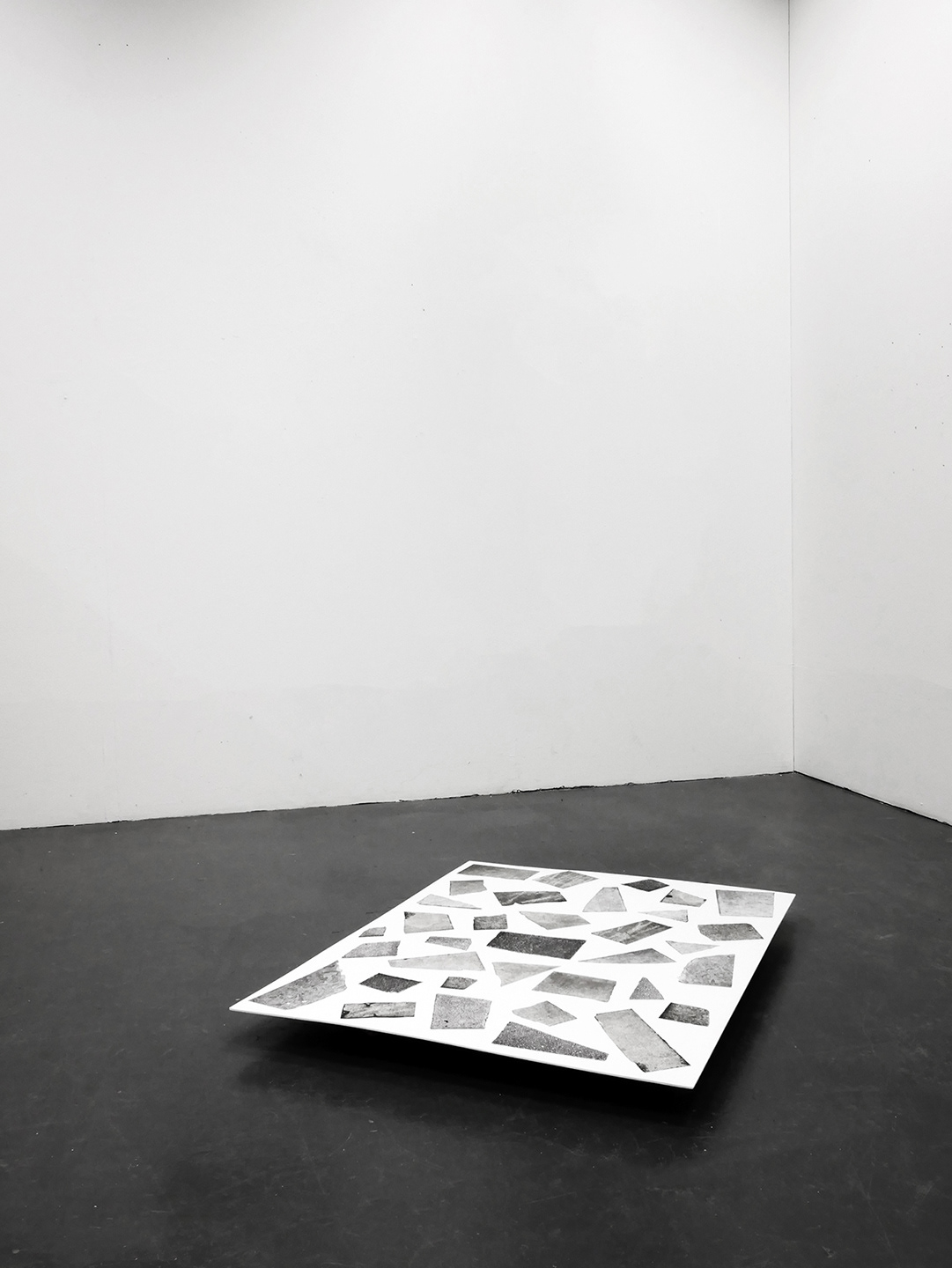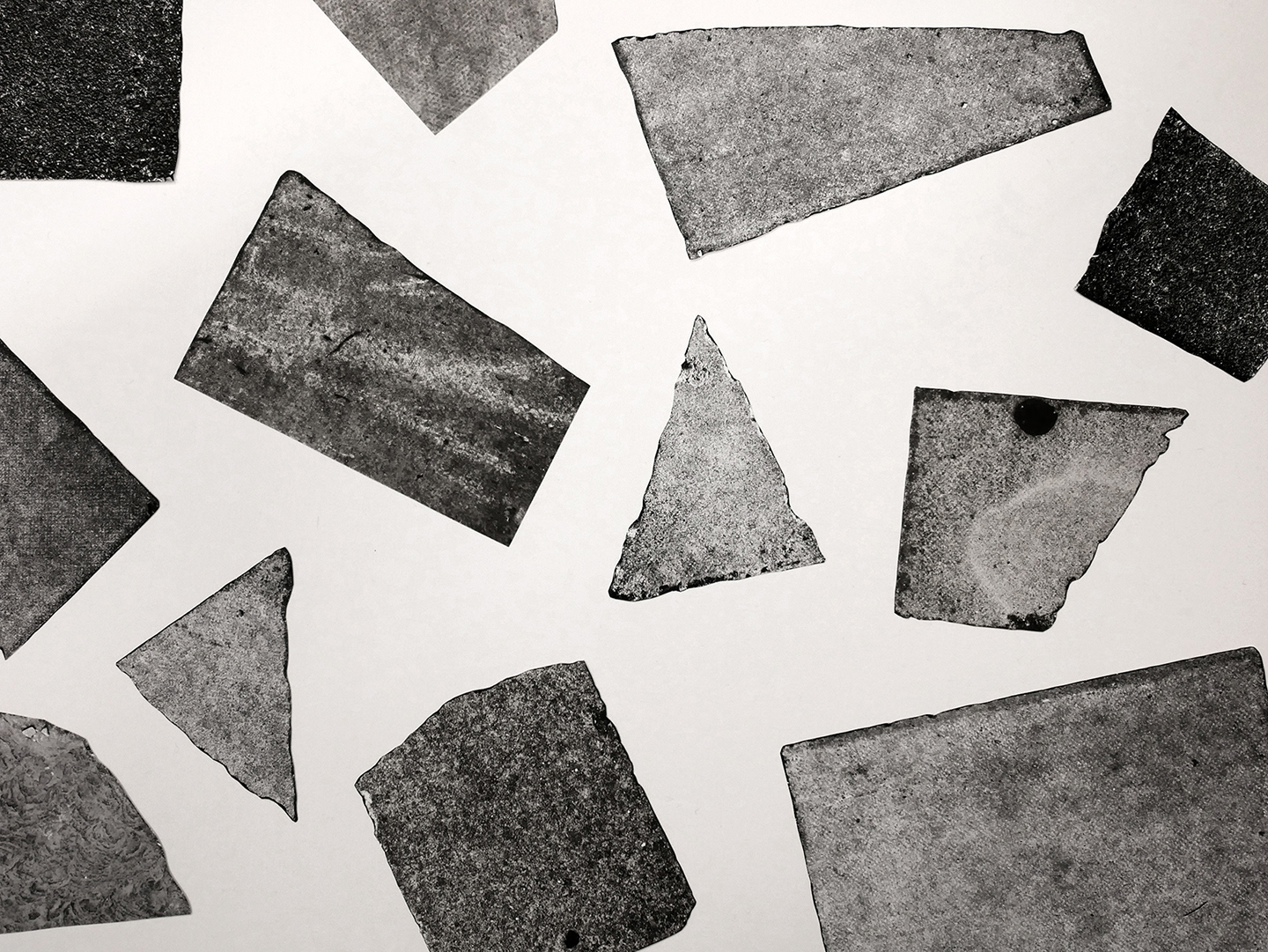 Installation view and details from a version of
Cracks
(2019), hand-cut photos from pigment prints
Cracks
 (2019) is an ongoing project exploring cracks found on walls and pavements across public spaces. The work is rooted in an active collection of digital photographs aiming to document these miniature faultlines, which formally began as a process in 2016.
The images function as starting points and materials for site-responsive installations, as pictured in a version above, which has potential to manifest in different forms based on the particular conditions of a given space and context. 
Part of a series of projects attempting to visualise accumulations and traces from the periphery of consciousness and aesthetic discourse.