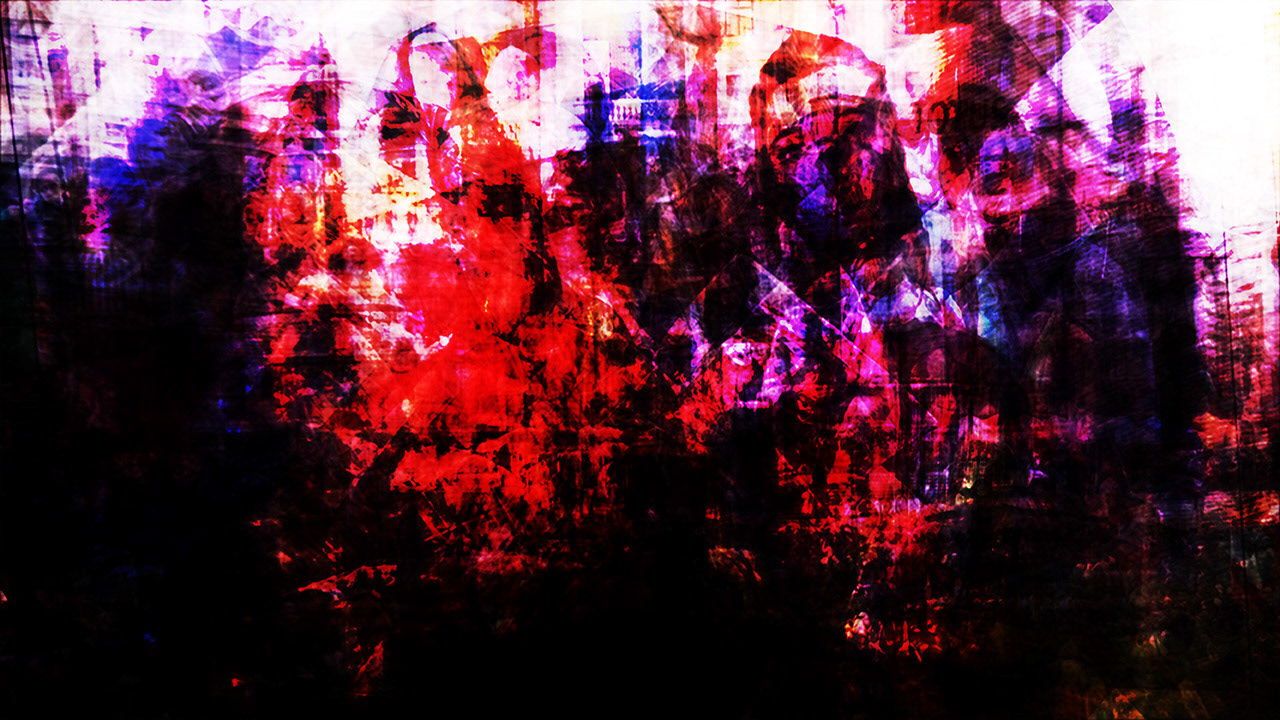 The Ascension of John in 25 Frames
(2017) is a digital image made with 25 layers of still frames extracted from a news video archive produced and filmed by the artist in 2015. The merging process resulted in an abstraction of visual information from an event alluded in the title - the canonisation of Pope John Paul II and Pope John XXIII, an official ceremony at the Vatican which transformed both popes into saints, witnessed by thousands of Catholics and broadcasted to millions more across the world in 25 frames-per-second. The work is a representation of the amount of images we consume at any given time, and the way the brain and retina might process such encounters. It points to the limitations of human memory and the challenges of fully understanding everything we see or experience.
Part of an ongoing series exploring abstraction, photo-layering and digital archive.